Gals, happy September! For me, this month heralds my blogging anniversary and it's a time I reflect a bit about this whole journey. At the end of the month, I'll be 11 years blogging, creating content, whatever you want to call it, which is bananas. I recently filmed something for Her.ie where I spoke about how I turned my hobby into a job and it made me sit back and think about everything that's happened in that time. It hasn't been linear at all, and I love how I've been able to explore different avenues along the way.
Back when I started Lovely Girlie Bits and was trying to come up with a name for the blog, I made sure to pick something that wasn't just makeup and beauty focused. I wanted to keep it open and less restrictive so that I could talk about different topics on here if I wanted to. And with my Instagram and YouTube being mainly beauty content too, that's a lot of beauty chat!
Over the last 18 months, I think we've all done a lot of reflecting and soul searching. Without the distraction of day to day life, we've realised what's important to us and we've discovered new things about ourselves. It solidified to me what sets my soul on fire and inspires me, along with what zaps my energy and takes away the creative juju.
Going forward, I'm going to be diversifying what I write about on here, what I chat about on Instagram and what I film for YouTube. I want to create content that inspires you to try something new, that entertains you and that might make you step outside your comfort zone. That's where the magic happens! It's something I've been thinking about doing since going freelance, but I've held back on doing it out of fear. I've made every excuse in the book why I couldn't or shouldn't do it, but maybe it's from getting clarity in lockdown, or maybe the timing is better, but this feels like the right time. Not only will this hopefully inspire you, but it'll challenge me and help me be more creative as I try filming and writing about different things.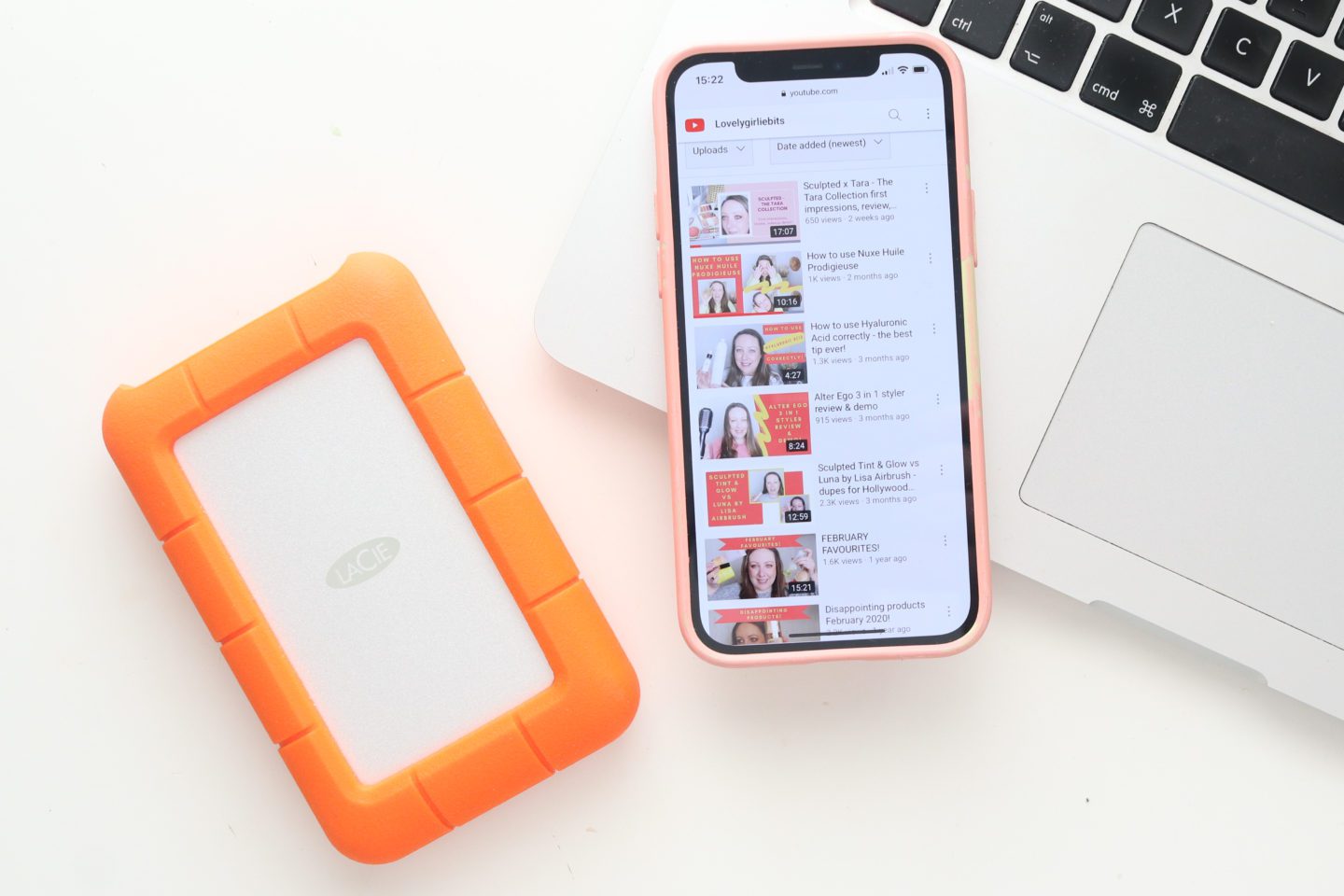 As you might know, if you've been following me on Instagram, I've fallen in love with gardening, as many of us have over the last 18 months. Last year I started to get into it and this year was going to be the test to see if it was just a phase, or something I truly loved. It turns out that gardening is the best form of self-help for me, and I've had the best time attempting to grow things this year! I was saying to my friend Catherine recently that I want people to feel what I feel when I'm out pottering in the garden, which is bliss. So you can be sure that there'll be a bit of gardening content thrown into the mix, along with more lifestyle, chatty content and some vlogs too.
I hope you'll stick around while I try something new here on Lovely Girlie Bits , but don't worry, the beauty content isn't going anywhere! I'll be doing that and so much more from now on!