The Irish beauty industry is on fire right now, with lots of launches to keep us looking gorgeous! Recently, Lisa Jordan and the Luna by Lisa team launched a new 16 piece collection, with blushes, bronzers, primers, setting sprays, highlighters and a setting powder. Some of the products are new, and some are fan favourites from previous palettes and collections. The Luna by Lisa team listened, and gave the products their own moments!
I was sent a selection of products from the new collection and I've been busy testing them out behind the scenes. If you want to see these in action, you can watch my Reel here.
As we still can't swatch products in stores, hopefully this post and the Reel will help you see the products in action, in natural light and with no filters.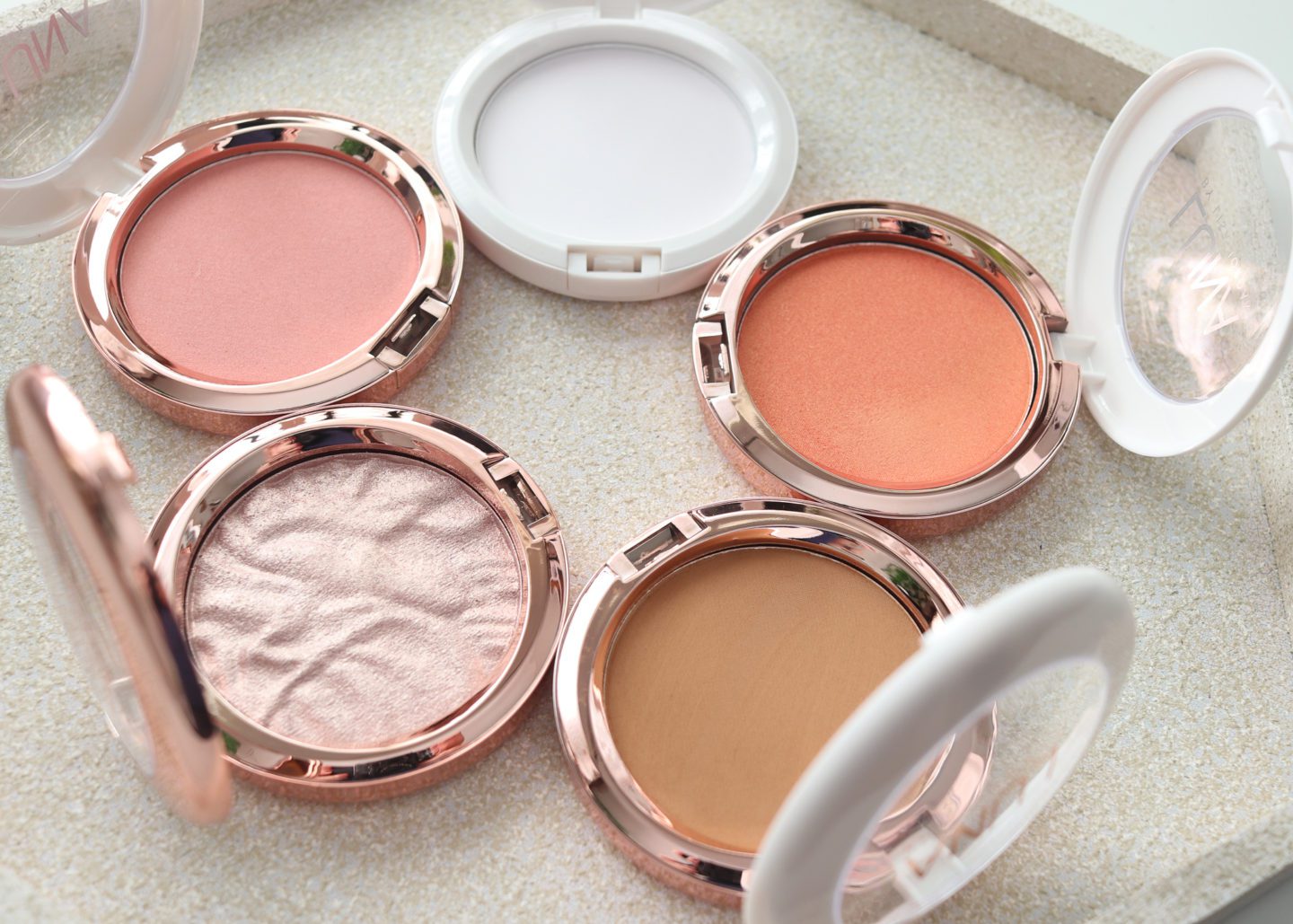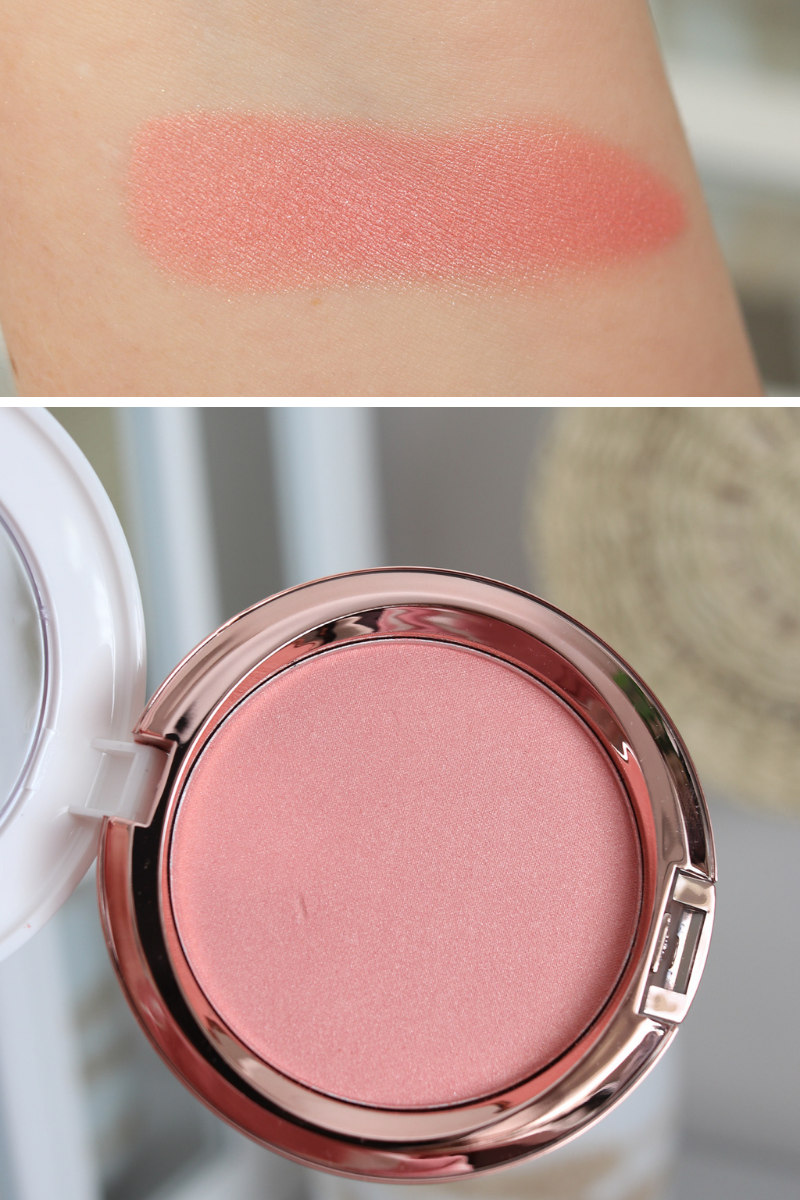 I wanted to start off with my favourite product I was sent, Pink Petal Blusher. I'm not usually one for pink blushes, as I don't think they always suit my complexion. I'm more of a peachy, coral fan. But Pink Petal is so beautiful and has a really flattering undertone. It has a soft shimmer which isn't overpowering on the skin. I like my blushes to be either matte or have a slight sheen to them. And this gives luminescence to my cheeks, while adding a flush of colour.
This shade used to be called Moonlight from the Pearl and Glow palette and now it's got it's own solo compact and is now called Peachy. On me, this leans more on the orange peachy side, with lots of golden glow to it. As I'm quite pale, it can look a bit harsh on my skin, but with a tan or darker foundation, I think it would look a lot better. If you have a darker complexion, I think it would look beautiful on you. But shade aside, the formula is soft, smooth and easy to apply.
Below, you can see both blush shades side by side to compare.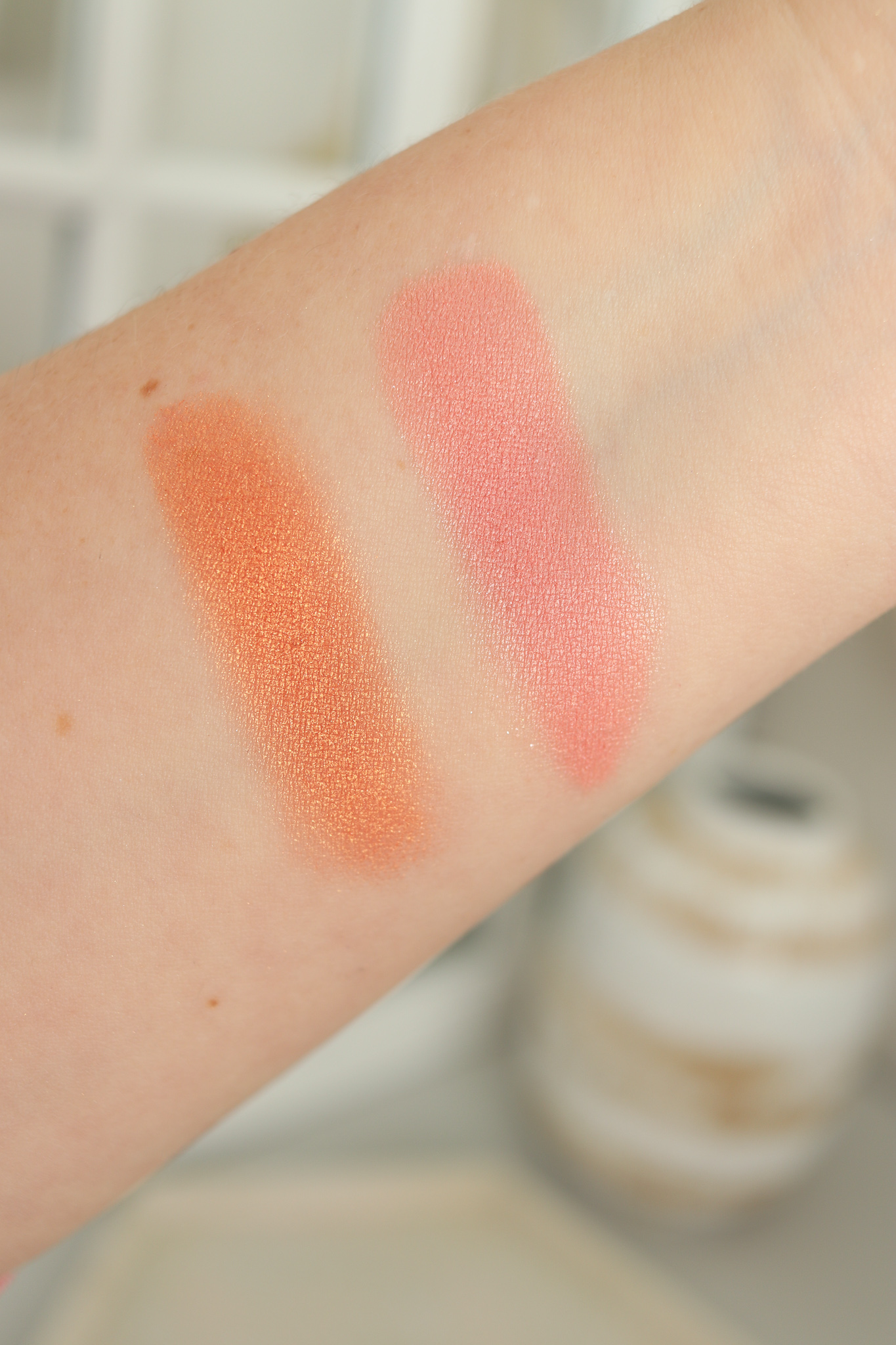 When I say that you need the tiniest amount of Coco Bronzer to add warmth to the skin, believe me! It's described as a "cool matte" on the website, but on me, it's definitely on the warm side. One dab of my brush into the powder picks up enough product to do my cheek, so this isn't one for swirling your brush around in. The formula is soft and buttery smooth, blending into the skin like a dream. And because of the warm tones to it, it'll make a great transition shade for blending into the crease, or as an all over wash of colour on the lids.
The Luna by Lisa Strobe Highlighting Primer gives flat, dull skin the old heave-ho. The pearly finish brings light and dimension to the skin, but without looking too metallic or shiny. Applied alone, it lifts the complexion, and worn under foundation, it helps bring your skin to life.
I've tried setting powders like this one before, and have always been underwhelmed. But this one is fantastic at helping to take down shine, but without making the skin look flat. It doesn't add any extra coverage to your foundation or change the colour of it. It just helps to blur the skin thanks to the ultra-fine texture.
This highlighter is not for the faint hearted! In the reel, you'll see that I applied way too much without much effort! So I'd recommend to use a fluffy brush to apply it and take a softly softly approach. The shade is beautiful and on the website, it's described as a "silver iridescent" highlighter, but on me and in the swatch above, it has more of a pink undertone to it. If you like champagne highlighters, then this is the one for you. If you want to go all out, apply this with a wet brush and give everyone around you a pair of sunglasses!
This range is a really well put together collection of products. And I love the fact that the powders have all been given their own compacts. Sometimes I find with palettes, I might like one or two of the shades in it and feel like the remaining untouched product is a waste. Now we can just pick out the products we like!
Will you be picking any of the new Luna by Lisa products?
Check out some Luna by Lisa lip products here in all their glory!