A magnetic mascara? Colour me intrigued! Benefit's latest mascara offering, They're Real Magnet Mascara, launched last week, and I immediately got to testing it out.
Let me explain the magnetic part of this, because it's really interesting. The core of the brush is magnetic, and the mascara formula itself is enriched with magnetic minerals. The idea behind this is as you brush the product onto your lashes, the magnet in the brush pulls the formula out past the tip of your lashes, adding length and lift. Pretty nifty, eh?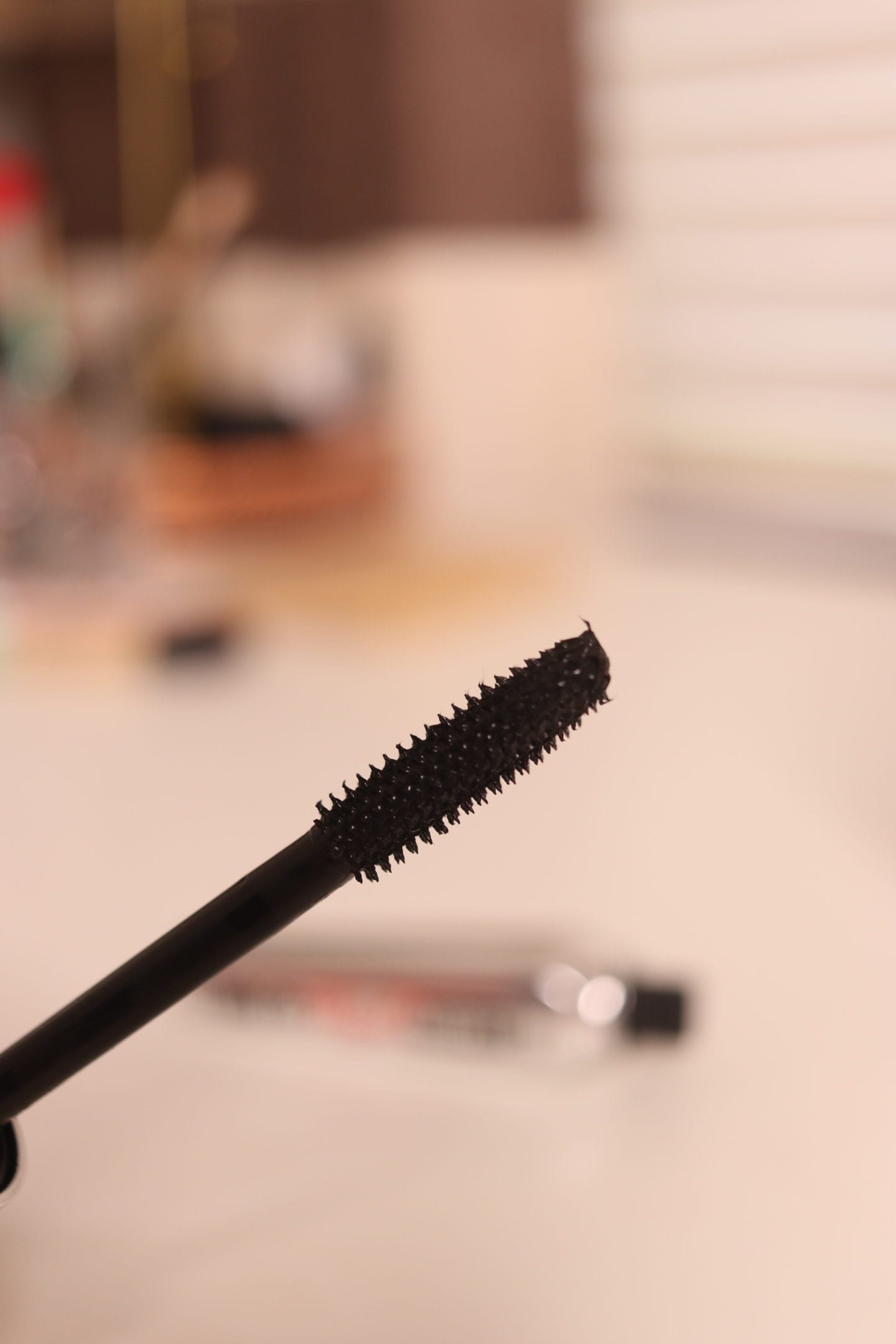 Benefit They're Real Magnet Mascara before & after
Like a lot of mascaras I've tried for the first time, I found the formula to be on the thinner side. In my vast mascara experience, this usually means that we're going to be getting length and not much volume. Thinner formulas also mean that it's easier to build it up for the second coat. While the magnetic claims promises lots of length, They're Real Magnet surprised me, as I was able to get a really decent amount of volume too.
As you can see in all of the before shots, my lashes are really fair and look non-existent. And in all of the after photos, I've just applied one coat. For me, one coat is one dip in the tube, and I like to take my time to comb the formula over the lashes, making sure to get every last one. I found the brush was easy to use in that it didn't pick up too much product, and I was able to get the perfect amount onto the lashes in one coat.
I've worn it 3 times so far and while I haven't tested its 36 hour lengthening claim (please don't wear your mascara for 36 hours ok thanks), it hasn't smudged, flaked or transferred on me. As you can see, I've quite hooded eyes, so that's a real test of seeing if something will transfer. But nada. You can see in the photos how much volume it gives with one coat and if I'm being really picky, I'd love a bit more curl. And maybe as the formula dries out in the tube a bit, I'll be able to get that. I'll keep you posted.
I've not found it to give noticeably longer lashes than some of my other mascara favourites, but if I was to ignore the magnetic brush and formula, it's still a great mascara from Benefit. My lashes look the same at the end of the day, and that's something I always look for when recommending a mascara, because it's such a pain when you can start to see them drooping as the day goes on! My lashes don't feel hard or crispy when wearing They're Real Magnet and I can remove it easily enough with my usual makeup removers.
Benefit They're Real Magnet Mascara is available for €29 now in Boots for the full size, and it comes in a mini too if you'd like to trial it first. It's €16.50 on Cloud10Beauty and at the time of this post, it's on sale at €14.03. *affiliate link*
I think this is a really solid offering from Benefit, and while they're a fan of a gimmick, as am I, this one is really interesting and I'm delighted to keep using it! Will you be picking it up?