The artist formerly known as NOTE Cosmetics, now NOTE Cosmetique have launched a new BB Cream. And if you know me at all, you'll know that my love for the original NOTE BB Cream runs deep and strong. The new NOTE Anti-Blemish BB Cream comes in 6 shades and the team sent me 4 of them to test out and swatch.
6 shades isn't enough when it comes to launching bases, so there's definitely work to be done in expanding the range so that more people can try it out. I have the 4 lighter shades which I'm going to swatch and then give you my thoughts.
First up, let me give you a bit of info on what makes this BB Cream different to the original. It contains Hygeaphos AS which helps to reduce oiliness on the skin, along with Carotolino to protect against blue light. It's aimed at those with oily, combination and acne-prone skin and is non-comedogenic (won't clog your pores).
NOTE Cosmetique Anti-Blemish BB Cream shade 01 – Soft Ivory
I think shade 01 would be a good match during the winter when I'm a bit paler. And I was pleasantly surprised by how light in tone it was, as usually with NOTE bases, the lightest shade tends to be a bit dark for me.
NOTE Cosmetique Anti-Blemish BB Cream shade 02 – Light Beige
Imagine my surprise when I applied shade 02, only to see it was noticeably lighter than shade 01! This is for the truly pale gals and guys out there.
NOTE Cosmetique Anti-Blemish BB Cream shade 03 – Natural Beige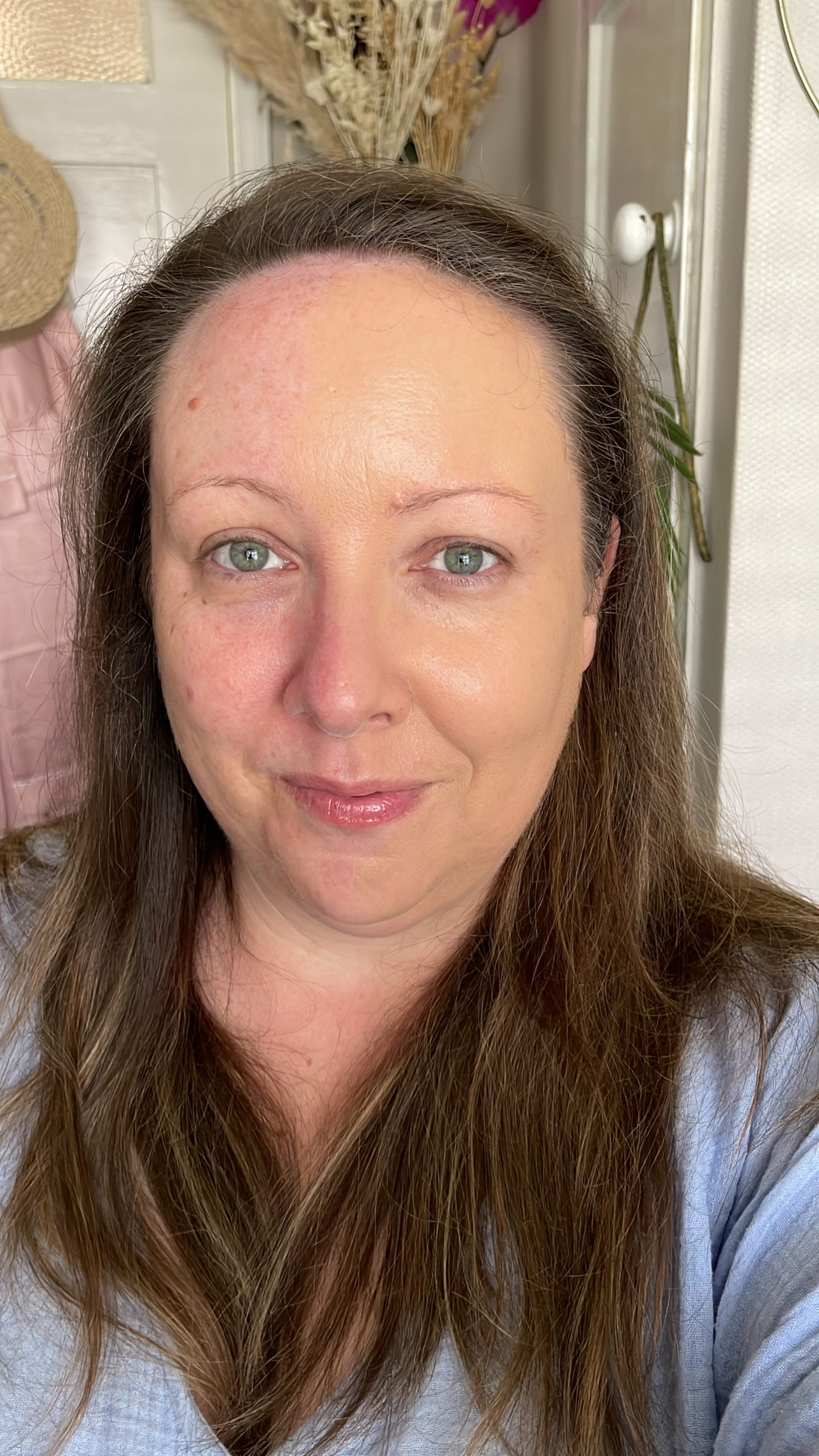 Going from shade 02 to shade 03 made me worry, as the difference in shades was so dramatic. It's a very warm shade and is way too dark for me. Check out my reel on Instagram to see the difference between my face and neck when I apply it!
NOTE Cosmetique Anti-Blemish BB Cream shade 04 – Medium Beige
Finally we have shade 04, the best match for me. I still have to bring it down my neck as that part of me apparently doesn't see the light of day! But I love the undertones to this shade and it looks the most natural on me. In the photos, it looks really similar to shade 03, but in my Reel on Instagram, you can see how the shades differ.
As you can see in the photos, I get a medium level of coverage when using the NOTE Cosmetique Anti-Blemish BB Cream. Shades 03 and 04 do a great job of masking any redness in my skin.
Below is a photo of shade 04 applied to my whole face without any powder. I love the soft, natural sheen it gives and it makes my skin look flawless and healthy. The longevity of this BB Cream is incredible and with the heat we've been having recently, it stays put all day without going shiny or creasing.
I think they've gotten the formula so right, especially for those with oily skin. And actually, this might be my favourite base from NOTE yet. I need to go back and compare it to the original BB Cream and Mineral Foundation – two brilliant bases from the brand. NOTE, I love you, but sort out the number of shades available in this and then we'll be grand. It's such an incredible product and I want more people to be able to try it!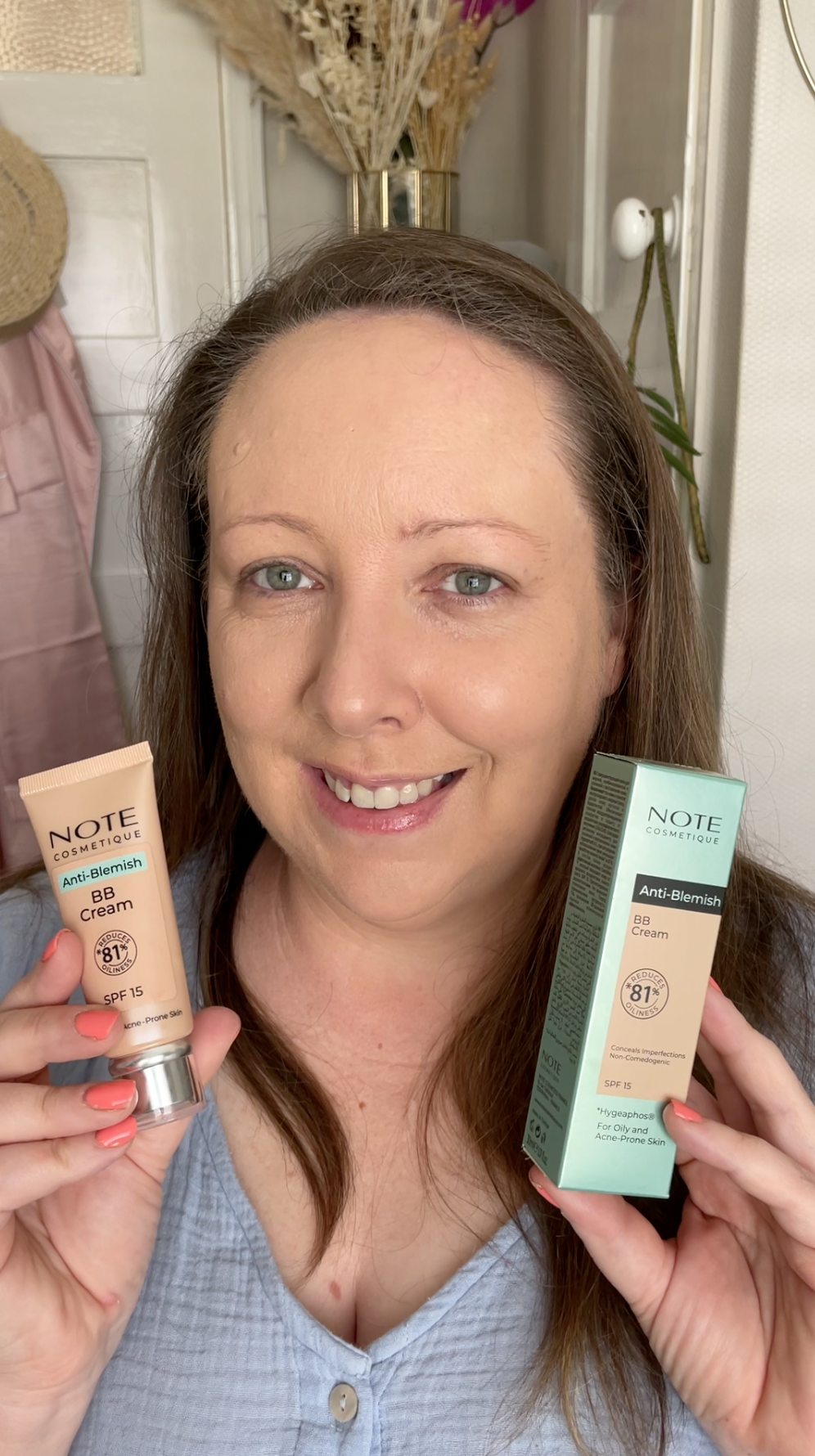 The NOTE Anti-Blemish BB Cream is available from stockists now and is a very reasonable €12.50.