I blame the joy of being in The Loop Duty Free in Dublin Airport recently that had me testing out the Tom Ford Traceless Soft Matte Foundation on the back of my hand. To be honest, I didn't think I'd be that impressed with it because the majority of beauty lovers I'd seen raving about it online were half my age. I thought it was just another social media trend. Well… I was wrong…
After testing it out for over a month, here are my thoughts on the Tom Ford Traceless Soft Matte Foundation.
The Tom Ford Traceless Soft Matte Foundation is one of the most beautiful foundations I've ever used. It sickens me that I love it as much as I do, because the price tag is insane. I don't want this to be a "Oh my God, you need this" type of review and to be honest, I rarely do those. This is more of a review for anyone who was thinking about treating themselves to it, and wanted to see what it was like on the skin.
Right, disclaimer over. On to the good stuff!
Tom Ford Traceless Soft Matte Foundation formula
The foundation comes in 40 shades (I have no press release as I bought it myself, or rather my sister bought it for me in the Duty Free, so this is coming from the Arnotts website.) I got shade 1.4 Bone, which is a pretty perfect shade match for me. It leans yellow when applied, which I like as it counteracts the redness in my skin.
It gives a medium level of coverage on me, but can be sheered out for a lighter finish. I find that it builds up beautifully to give more coverage. So far, I've applied it with a brush and a makeup sponge, and both give me a really beautiful flawless finish.
It really does live up to the soft matte finish that's in the name. It's not a flat matte at all and if you're worried about it looking dry or cakey, there's nothing to worry about. If I do my skincare right before applying it, or apply a primer, the glow is more intense.
Let's talk more about the formula. A lot of foundations are offering skincare benefits too and this one is no different. It hydrates thanks to hyaluronic acid and helps to maintain the skin's natural barrier. I think this is something we're going to see more of a focus on in the future with brands and I'm all for it. The formula is enriched with antioxidants, vitamins C, E and caffeine too.
Before & after
The runny texture feels super lightweight on my skin (and for the record, I'm 45 with normal cheeks and an oily t-zone). What I love about it the most is that as I'm working it into my skin with my brush or sponge, I watch it blur out my skin before my eyes. The soft-focus microsphere powders work their magic at diffusing light as it hits the skin and I've gotten so many lovely comments from people when I wear it.
It's the type of foundation that seems to look better on my skin as the day progresses. I think those with normal to dry skin will love how it looks on, and those with oily skin might need to powder their t-zone.
Despite my absolute love for this foundation, I have two issues with it.
My issues with the Tom Ford Traceless Satin Matte Foundation
The first issue is with the packaging. I like the twist up mechanism as it means I don't have to worry about dropping a lid anywhere. But because the formula is on the runny side, it tends to leak out and drip down the inner section after I've pumped it out. It just makes it messy and for me, when it comes to luxury beauty, the packaging is part of the whole user experience. So I have to make sure that I wipe where it comes out before closing the mechanism again.
My second issue is the price. It's €77, so if you're made of money, or want to properly treat yourself, then this won't be an issue. As I mentioned earlier, my sister bought it for me in the Duty Free (I bought her a perfume) and I was trying to think if I'd pay the full whack myself.
And I don't think I would. There are so many other foundations that I've loved and used over the years, and while nothing else seems to give me this finish, it's still €77. It's the most expensive foundation I've ever owned and usually I would have saved it for good use. But gals, every day is a day to look and feel your best.
Now, I know I said I wouldn't shell out €77 for it. However I will absolutely repurchase it in the Duty Free. I can't find it on The Loop's website, so can't check the price, but it should be around 15% cheaper? While that's still very pricey, I'd totally buy it because when you're in the duty free, you're allowed. Those are the rules.
My makeup sits beautifully over the top of it and I've tried both cream and powder products. And as for longevity, it stays put on me for a good 6-7 hours before I need to powder a bit.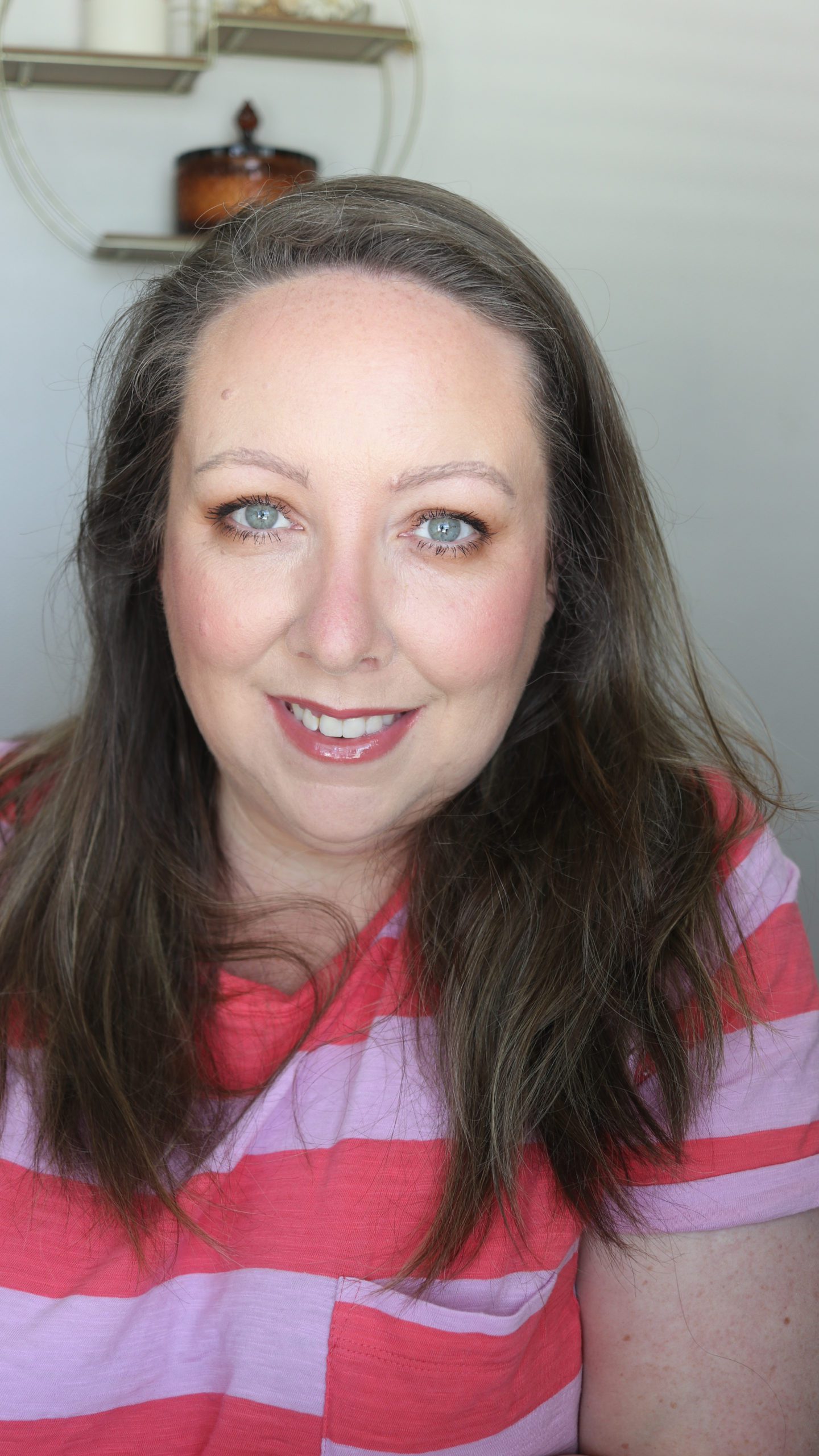 The Tom Ford Traceless Soft Matte Foundation is available from Arnotts now.
*post contains affiliate links*