Calling this a tour of my spring garden is really pushing things, because I'm an absolute novice gardener. And this year, I'm almost starting from scratch! Like so many people, during lockdown, I discovered a love and appreciation for the garden. With literally nowhere to go and nothing to do, I turned to seeds, compost and pots to keep my mind occupied and distracted from everything that was going on at the time. Two years later, I'm still in love with it, but want to take it to the next level! I've decided to document my gardening journey with Lovely Gardeny Bits – a series of videos on Youtube and blog posts here.
These posts and videos will be for those who might feel a bit overwhelmed with everything that they need to do in the garden, who don't have the budget for a landscaper or designer, and who want to give things a go themselves. I know I'm not going to get everything I want done in the garden this year, and probably not next year either. But I'm excited at the potential of what I'm going to be able to do with it.
Garden photos from 2021
Cottage garden area – all in pots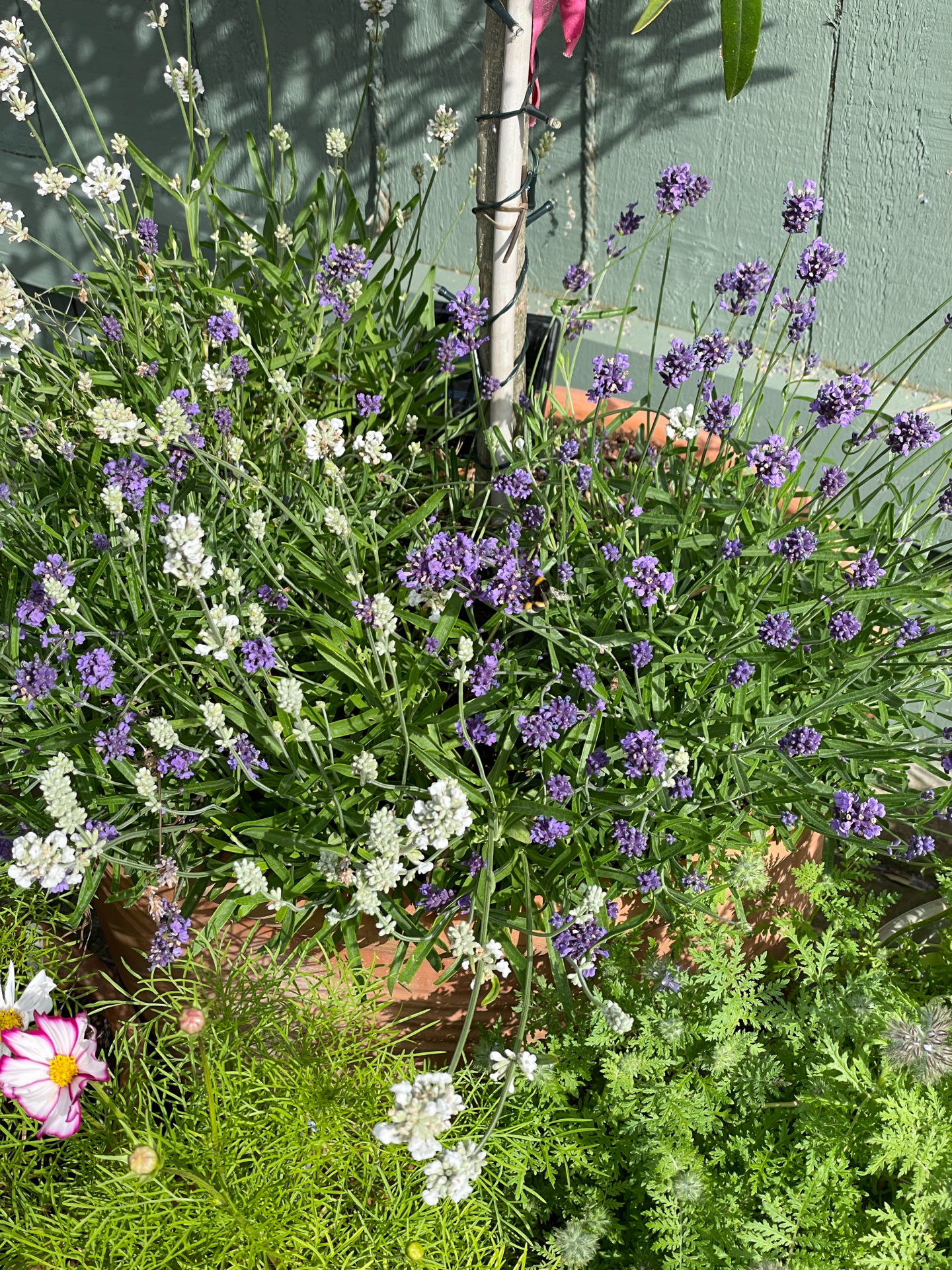 I explain this a bit more in the video above, but my Mam lives with me and has this aversion of planting things in the ground. But thanks to Monty Don and Gardener's World, she now sees that it's not permanent when you plant things. Plants can be moved around and it's less of a constant struggle trying to get her to understand this now!
No dig raised bed
Garden plans for 2022
This year, I'm digging a flower bed for the first time. I might do more, depending on how it goes. I had great success with last year's no dig raised bed and I'm going to get one or two more, depending on my measurements. Growing corn on the cob was good fun because it's my nephew Matthew's favourite and I'll be growing it again, along with lots more.
I want to make the cottage garden area on the patio bigger and better, maybe with a flower bed on the border. There's going to be lots of movement, height and I want to get some climbers for the fences too.
I'm going to show you how you can grow vegetables in pots, so if you're stuck for space, you can still make it work. I'll be showing the challenges and the benefits of growing your own food, along with trying to keep plants and flowers alive! Fellow beginner gardeners, let's do this!
Make sure to subscribe to my YouTube channel so that you don't miss out on my gardening videos and I can't wait to see what we can grow together this year! Lovely Gardeny Bits is now officially in session!