Clarins just know how to do lip products, don't they? I've been a fan of the Instant Light Lip Comfort Oils since 2015 and they've got even more lip care benefits now. They sent me three shades of the reformulated Clarins Lip Comfort Oils and I've been putting them through their paces in recent weeks.
The Lip Comfort Oils are ideal for those who like a wash of colour on the lips, but who also want lots of shine. The new formula is enriched with 93% naturally-sourced ingredients, including 30% botanical oils which are incredibly nourishing. We're talking organic jojoba, hazelnut and organic rosehip star extract oil. Despite having all of these oils in the formula, it doesn't feel thick or greasy when on the lips. It almost feels like a lip treatment, with the perfect level of slip and glossiness.
These also give the lips lots of protection from environmental damage, helping to strengthen the barrier function. And for those of us with dry lips, we know that a breakdown in the barrier function can lead to water loss, leaving our lips even drier.
I love that they've kept that big applicator that's unlike any other one I've tried. It picks up the perfect amount of product and applies it quickly and evenly. As I said earlier, these give a really subtle wash of colour on the lips, so if you're looking for something with lots of pigment, then these ain't for you. But I absolutely love them! I love applying a liner or a matte lipstick all over the lips and then using these to add pure shine to the look. And I've also been wearing them on their own lots too.
Let's have a look at the Clarins Lip Comfort Oils on the actual lips, shall we?
Shade 3 – Cherry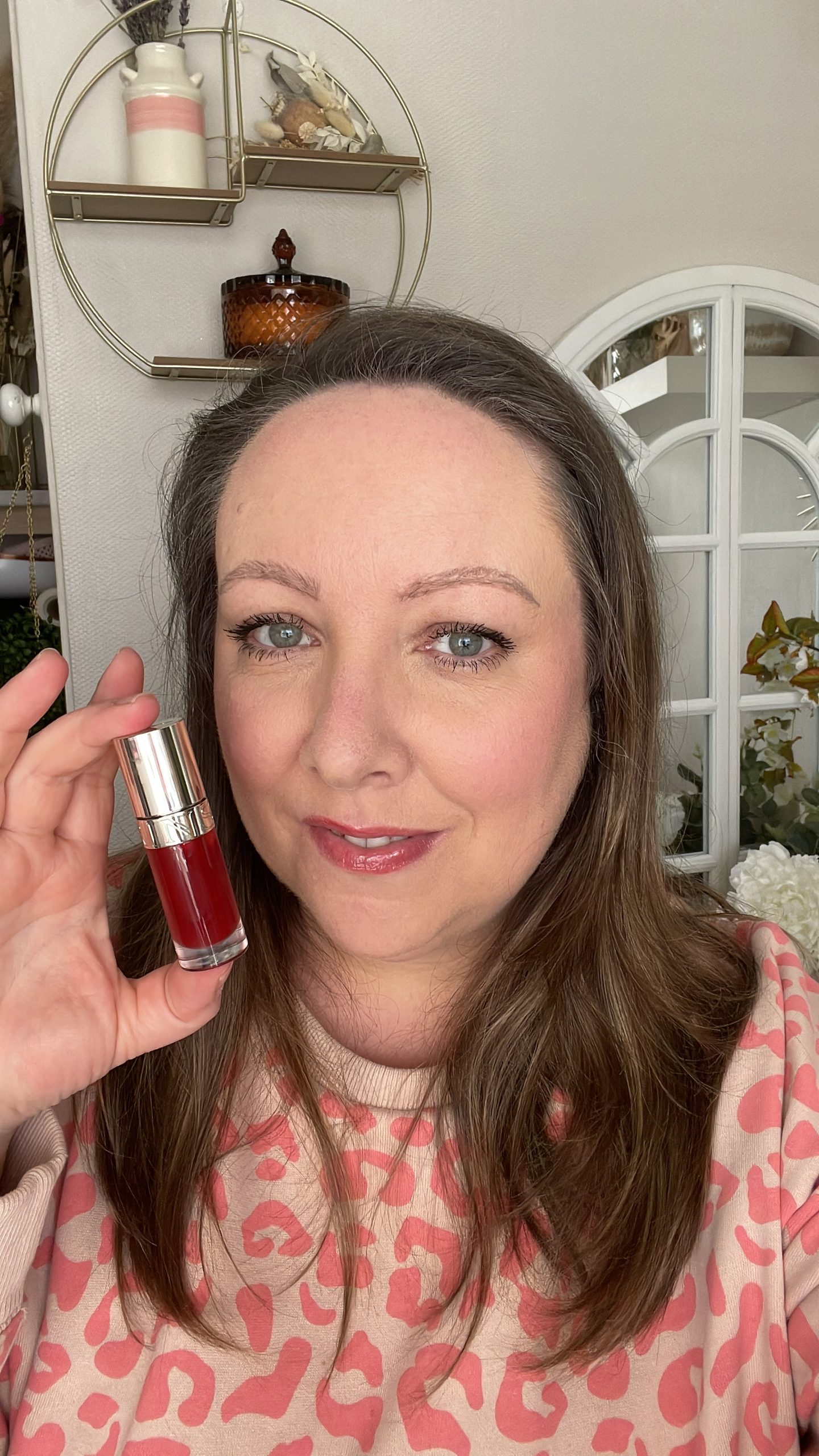 Shade 4 – Pitaya
Shade 8 – Strawberry
Pitaya and Strawberry are quite similar on me, while Cherry is more red toned and has more pigment to it. All of them are gorgeous on and are a great option for those who love something more natural and subtle.
The Clarins Lip Comfort Oils are €22 each, come in eight shades and are available on counters and online now.