Post contains affiliate links
I really wanted the Charlotte Tilbury Pillow Talk Mascara to be burgundy and tie in with the rest of the Pillow Talk range, but listen, I'll get over it! Having had mixed feelings about previous mascaras from the brand, watching Team Tilbury applying it on a range of different lashes on a Zoom a couple of weeks go had me intrigued. They sent me a tube to trial, and many of you will know that I have a penchant for testing out mascaras.
Let's talk about the brush. It has "load, comb and lift" technology which sounds a bit waffly when it describes how to use the brush rather than technology. The brush is almost diamond or oblong shaped, with two sides of it being flat with no bristles. The plastic bristles are on the outside of the diamond and vary in size so that every single lash can be reached.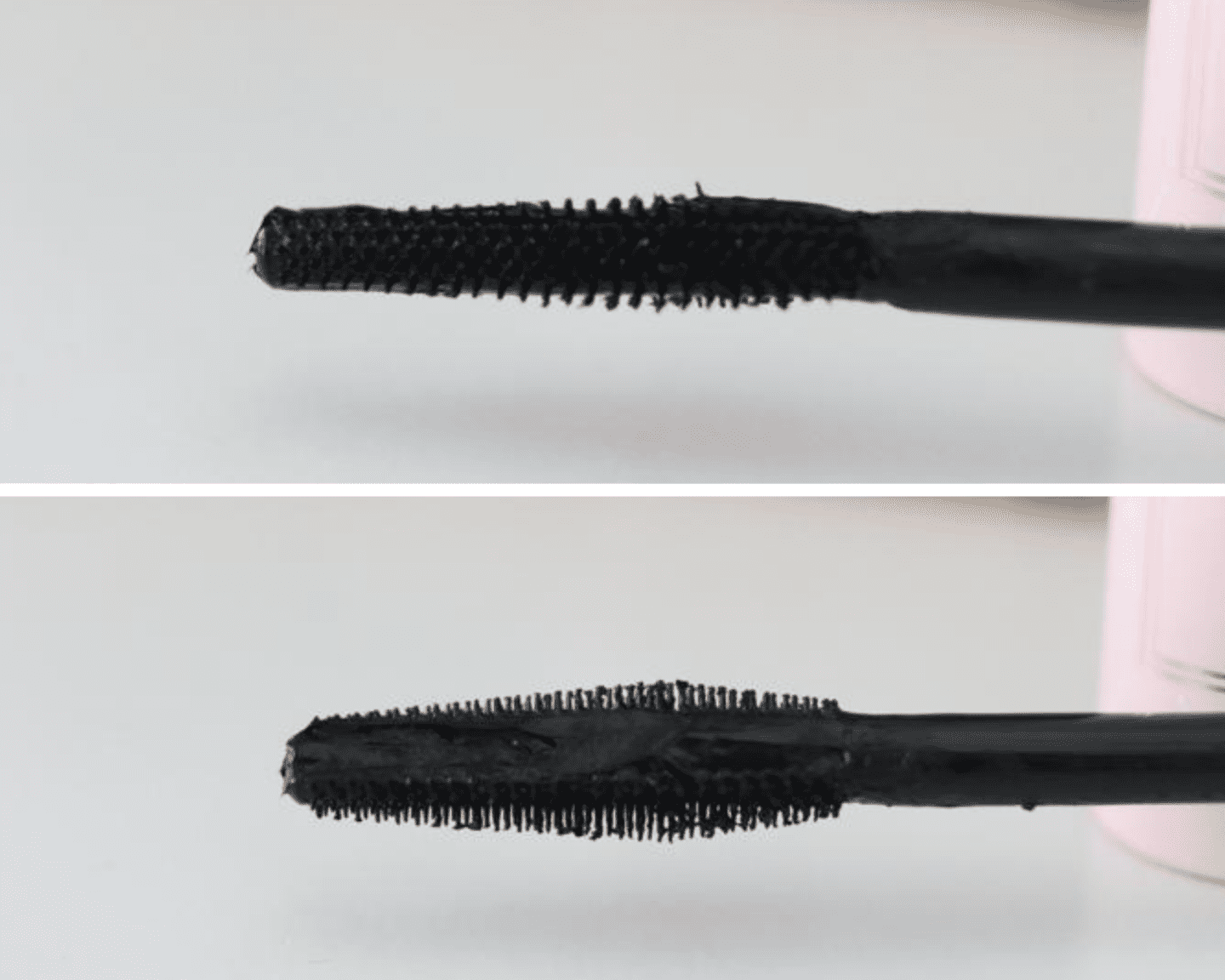 The idea is that you use the flat part of the wand to load the product onto the lashes, sitting it flat against your lashes, as close to the base as possible, before moving it towards the tips. Then you use the bristles to comb the product through the lashes, fanning them out. I do not do this. On my lashes, this method applies way too much product, and it can be quite messy. I usually end up with product on my skin instead of my lashes when I use it that way.
I ignore the flat sides and just use the bristled sides to both apply the product and comb my lashes. This works perfectly for me and gives me fantastic results. I always find it easier to add a second coat of mascara than try to fix one coat that's applied too much product.
Charlotte Tilbury Pillow Talk Mascara before & after
The formula contains a push up lash-lifting polymer along with lightweight natural waxes to help give weightless volume, lift and hold. I find the formula is quite wet, so while it's drying, have fun trying not to sneeze or it'll go everywhere! But when it dries, it really does feel lightweight on the lashes with no crispiness. Now this might be a different story if I was to apply it the way they instruct, packing on the product with the flat sides of the wand. But using my method, I get exactly what I want in a mascara. We're talking lift, curl, hold, separation, volume and while I've only been applying one coat, it's easily buildable too.
Unlike previous Charlotte Tilbury mascaras I've used before, I had no issues with smudging or flaking with Pillow Talk. I never use lash curlers and with this, my lashes stay lifted and curled for the whole day.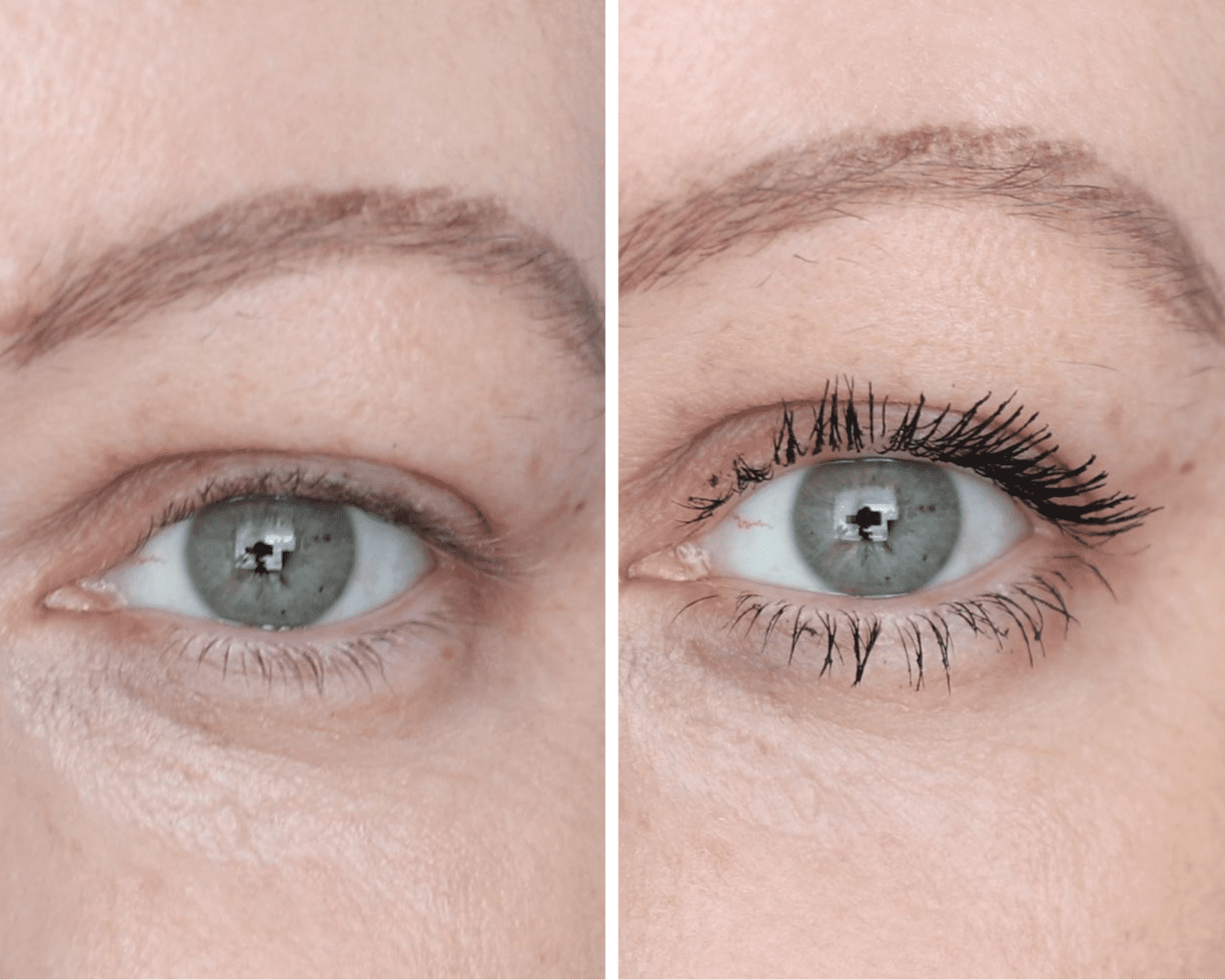 Removing it is super easy too. Like always, I use a micellar water to remove my eye makeup and whenever I use the Pillow Talk mascara, it never fails to surprise me as to how much product comes off my lashes, but it doesn't look like I'm wearing lots. I have to admit, I'm really enjoying using it! Will you be trying it?
Pillow Talk Push Up Lashes mascara is €29 and is available online now!
If you enjoyed this post, check out this review of the Full Fat Lashes Mascara from Charlotte Tilbury too.