It's no secret that I'm excited for autumn and everything it has to offer. I'm talking crisp mornings, crunchy leaves, cosy nights and all of the romanticised ideas I have about that time of the year. While I think this autumn will be most definitely different than anything we've experienced before, I can rely on the fact that my skin will most definitely change as the season does, and so too will my skincare routine. I was sent the Nimue Hyaluronic Ultra filler and Hyaluronic Oil and have been using them for the last couple of months now and am so impressed with them.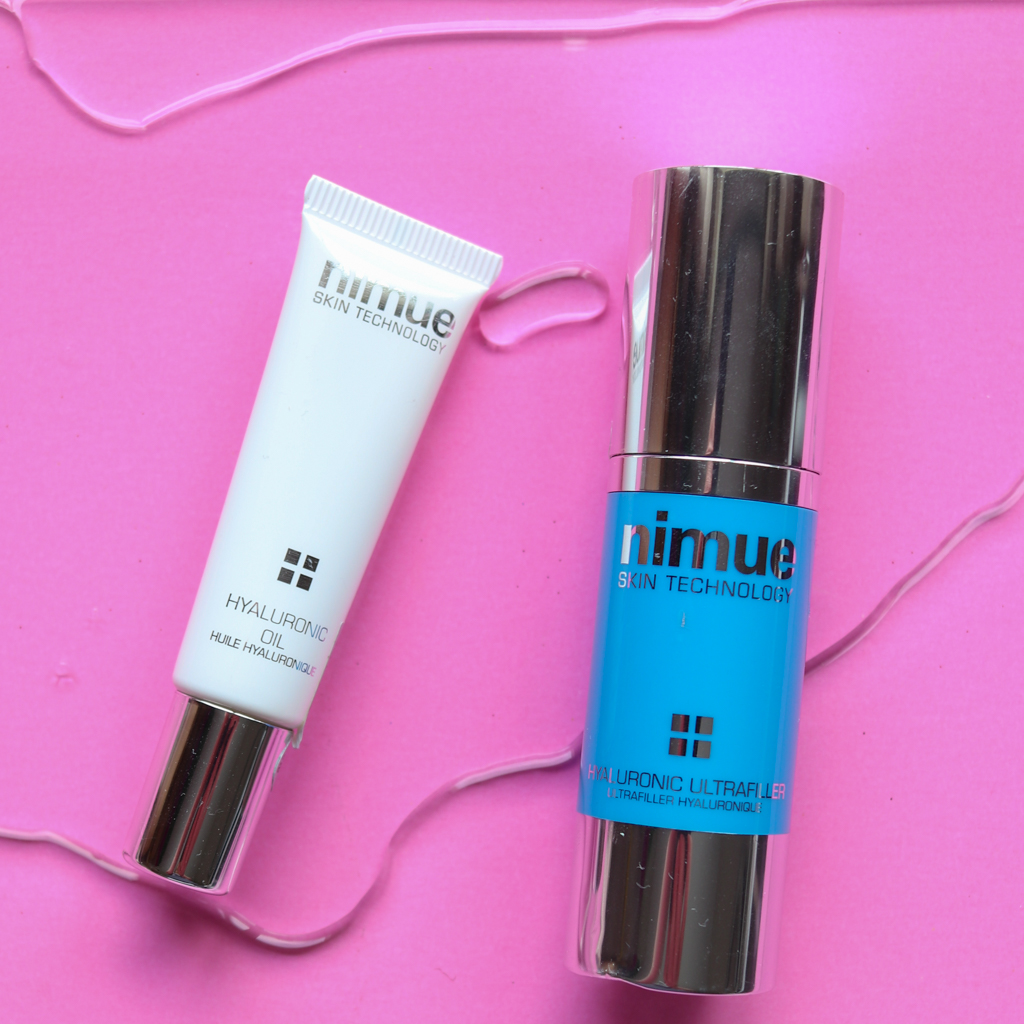 The Nimue Hyaluronic Ultra Filler has been such a welcome addition to my skincare routine in recent times. It gives intense hydration which I can see and feel every single time I use it. And along with that, it has anti-ageing, anti-pollution and anti-oxidant benefits too. I've tried many hyaluronic based products over the years, and this is one of my favourites. I love the lightweight texture of it which absorbs into my skin quickly, giving me an instant hit of hydration and plumpness to the skin. Not to mention the glow it gets. I find on days where I'm using this, I don't want to cover up my skin because it looks so healthy and radiant. And as the day goes on, I can still feel how soft and plump my skin is. This is spendy at €90 but it's something I know I'll be finishing because of the results I see and feel.
The second product from Nimue is the equally intriguing Hyaluronic Oil – something I've never heard of before. This contains an oil soluble hyaluronic acid, infused in a blend of oils that gives both hydration and moisture, replacing lost moisture and oil from the skin. It has a thin texture that doesn't feel heavy on the skin, even for someone like myself who has an oily t-zone. While it's not a product I've been using every night as my skin doesn't need it at the moment, I use it once or twice a week and will probably increase that as my skin changes with the season. This gives immediate and long-lasting hydration, boosts skin's firmness and reduces the formations of lines and wrinkles. Hydrated skin will always look more plump and juicy, so that's where this comes in! This is €54 and when my skin gets a bit drier in the autumn/winter, I'll be able to make a decision on whether I'd finish it or would repurchase.
These two products are available from your local Nimue stockist.