I know this is going to be a push, finding 20 nice things that happened in 2020, but for me, it was the year of the little things – the moments of joy that kept me from losing my shit every day. I think this is my 6th year doing a yearly round up like this and I wasn't going to let 2020 stop me from doing it! So rather than cool things that happened, I'm going to list 20 nice things that happened during the shitshow that was 2020. I hope you had some little nuggets of happiness to look back on as you reflect on last year, and if you don't, that's ok too. You are here, you got through it, and you're feckin deadly. Let's do this!
1. I grew sunflowers for the first time ever!
This is one of the highlights of the year for me because I love these friendly, yellow headed blooms so much and yet never thought to actually grow them! But I took a notion in the first lockdown to get a couple of sets of seeds and grew some along the back wall and then grew more in pots. My bedroom looks out over the back garden, and as they grew, every morning I'd peek outside while I was in bed and see that they were ok. Now there were a couple of storms that had my nerves in bits, and I thought I'd lost one after the stalk snapped in half, but I managed to sellotape it back together and she lasted for ages. There was not a single, solitary time where I looked outside, saw them, and didn't smile. I'll definitely be growing them again in 2021.
2. I created Provence at home!
Provence has my heart and I can't wait to go back some day. Even back in January, when I was making a list of everywhere I wanted to go, Provence was top of the list and I'd visions of flying from there to Spain in the summer. Then… Well, you know what happened. Until I return to that magical place, I decided to create my own version of it outside in the summer! As I mentioned above, I grew sunflowers out in the back garden, and as a nod to the lavender field that's right beside the sunflower field in Valensole, I grew the tall ones right behind our existing lavender plants and it was fantastic. All I was missing was the rosé, so I ordered a case of Domain Des Jeanne Rosê and pretended I was in the south of France last summer!
3. I fell in love with gardening!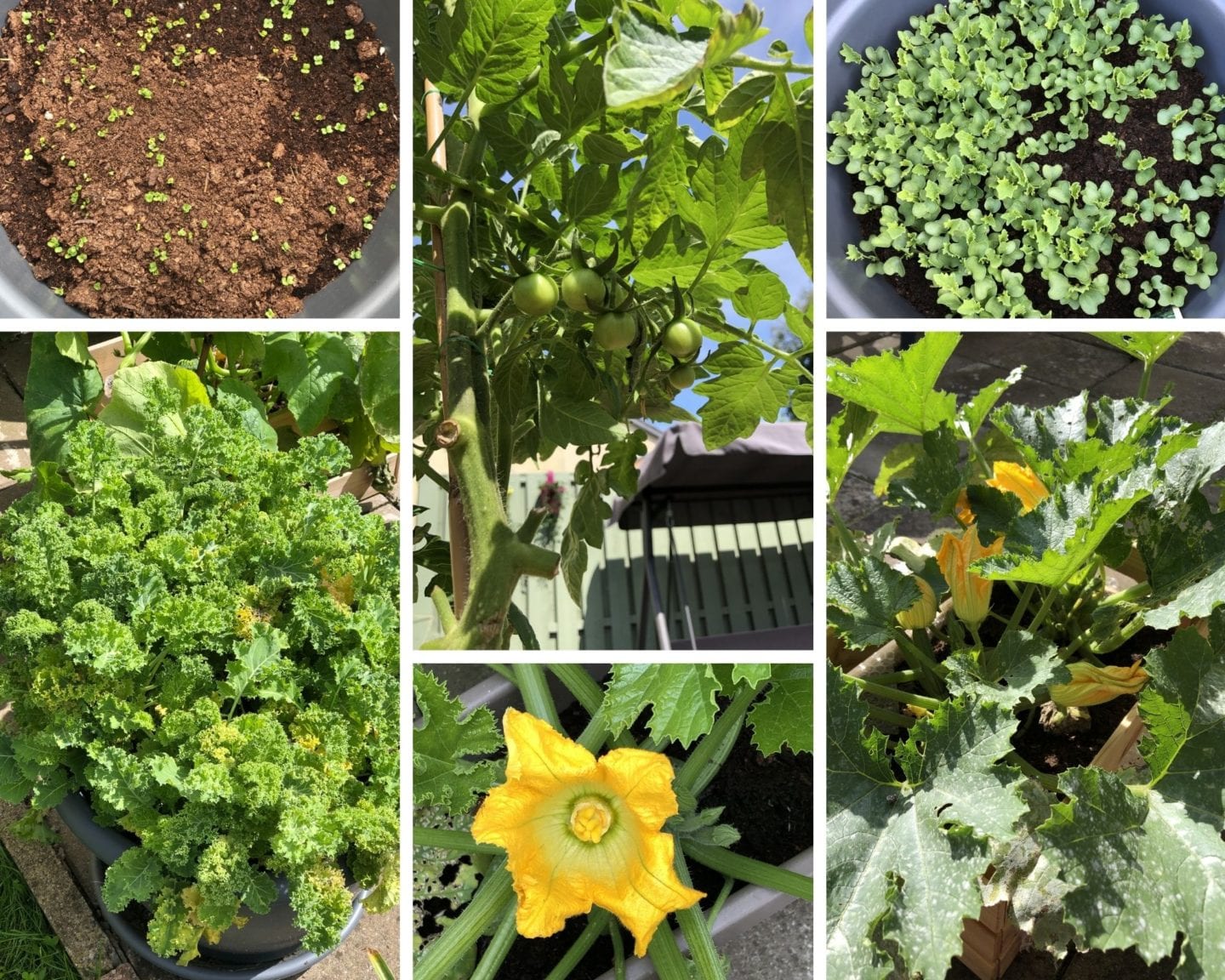 Yes, the garden is featuring heavily in this post, but I think it's what helped keep me sane from about March to September. I bought some seeds, pots, compost, propagation trays, and just had a go at it. Because everything was so intense in first lockdown, I found peace in the garden and it was something I could do without needing my phone for (except for playing a bit of relaxing music), but my favourite part of the day was getting up early and going outside for a wander to see how everything was coming along. It taught me patience and a new appreciation for having outside space to escape to and I loved taking a couple of hours to prune our tomato and courgette plants in the sun. It was great craic checking the plants every day and seeing a new vegetable appearing and one of my favourite things was showing Matthew our baby carrots, showing him out to pull them out, rinse them, and eat them. He loved that, along with chomping the pea pods right off the plant! This week, I ordered a boat load of seeds for 2021, ready to live off the land and I'm so excited to see what I can manage to grow. And also, I became a fully blown fan of Gardener's World! I miss Monty Don!
4. I cleared out a lot of stuff!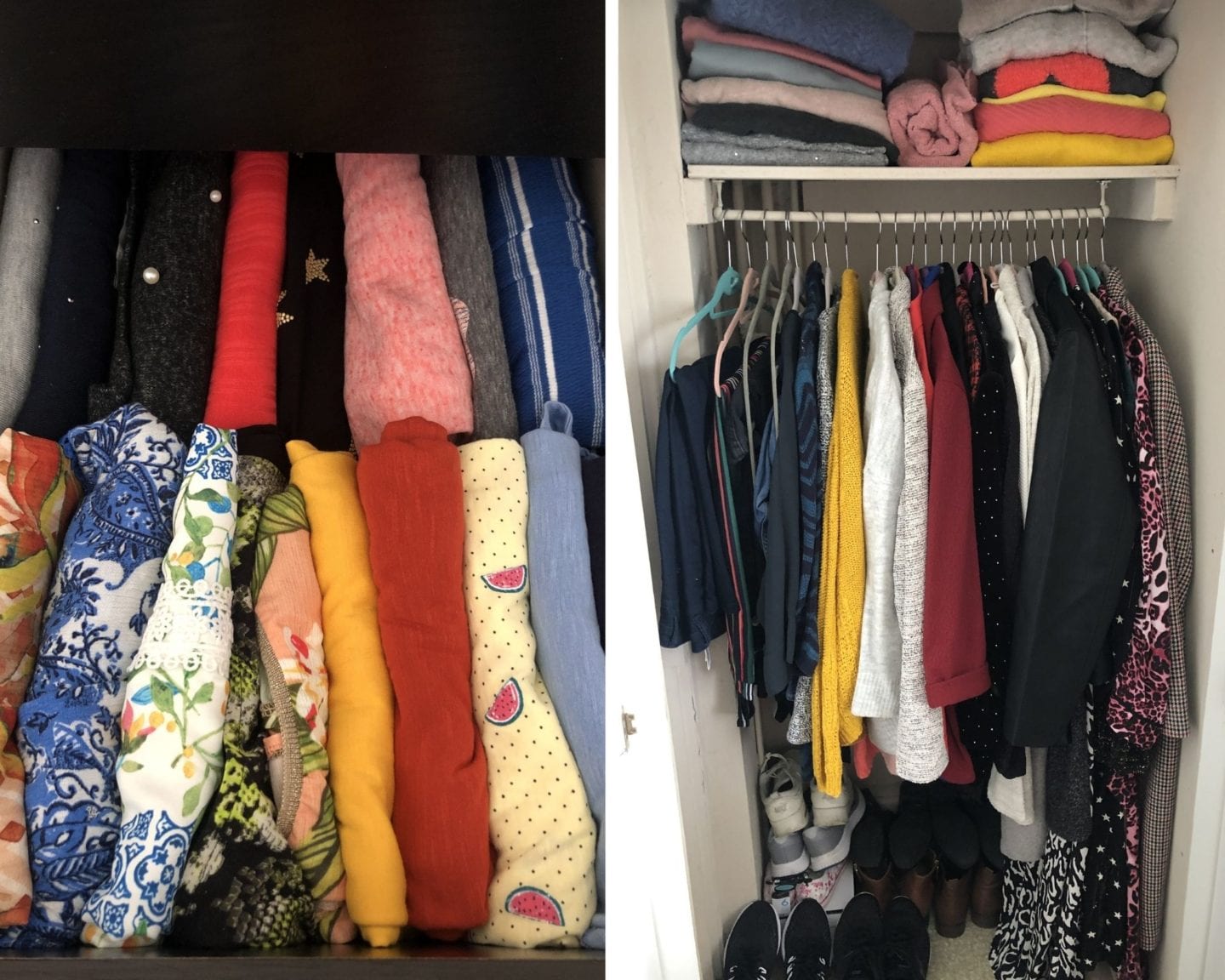 I think we all did this – a grand aul clear out or three. That kept us busy in the first lockdown as we knew we were going to be stuck at home for ages, so why not make it a less cluttered place to be. I tackled my wardrobe, some cupboards I never use, under my bed, the office, and it's something I've kept up during the year. Yes, my office is perpetually messy, what can I say, I'm creatively disorganised, but I donated a lot of products throughout the year and in this next lockdown, I'm going to whittle things down even more. I've still kept some things for the makeup memories, but have gotten rid of so much stuff and with the shops not being open for long when restrictions lifted, I wasn't replacing those things with new things! I remember saying to myself at the start of 2020 that I needed more storage. And then it became clear that I didn't need more storage. I needed less stuff. I'd love to know if anyone else felt the same in 2020.
5. I had a pre-lockdown day of fun with my pal Catherine!
Way back in early March, I was invited to stay in Clontarf Castle and knew just who to bring with me! Catherine and I are pure Dubs, and have never stayed there, so we decided to make a day of it, starting off in our favourite breakfast place, The Garden House in Malahide, before booking ourselves in for a facial in Jule Beauty in Malahide and ended the day in the castle. It was the closest we'd get to a chateau for a while! We had the best craic, as we always do, and laughed, chatted, ate and drank our way through the 24 hours and little did we know what was ahead of us. It was the best pre-lockdown treat we could have had and we are living for our next galavant.
6. I visited Malahide Castle for the first time ever!
I've always lived pretty close to Malahide Castle and have been there so many times over the years. I felt like I'd seen every bit of the grounds, until the summer of 2020! Catherine and I had a lady date while restrictions lifted in the summer, and after having our traditional breakfast in The Garden House and all of the chats, we took a notion and headed across the road to Malahide Castle to see if they were still doing tours of the castle itself. They were, and we bought a ticket that allowed us into it, into the butterfly house, the fairy trail and the walled gardens and it was just beautiful. I felt like we were somewhere brand new and didn't realise there was so much to see! I'll definitely be going back in the spring to see the flowers in bloom, but it was one of those really lovely unexpected days of adventure on our doorstep.
7. I visited Altamont Gardens!
Again, this involved Catherine where we went on a road trip one day back in July, starting off in the Arboretum Garden Centre (can you sense a trend here? We love an aul garden centre!) and while there, we took a look at Google maps to see what else was open, and ended up in Altamont Gardens. Neither of us had heard of it before, but it was just beautiful, with a lovely walk around the lake, giving us lots of garden inspo. They've a little walled garden too and some of the walking trails were closed off as it was mucky, so we're definitely going to go back next year and see it in all its glory. We'd totally recommend a day trip there when safe to do so. If you've any other recommendations of places like this, please let us know as we're making our list of our tour of Ireland's gardens!
8. I changed around the office. Again!
This is something I tend to do every July/August, before autumn kicks in. It's kind of like I know I'm going into my busiest time, and feel the need to declutter, organise, nest, and change things around. So I painted the walls, got rid of some furniture and changed the layout, so I was facing the window instead of the wall and this is my favourite set up so far. I have plans to completely redo it in 2021 and have a Pinterest board with lots of inspo, but I'll be keeping the desk in front of the window as spring hits. With so many of us working from home, it's nice to change things around a bit. And I realised whilst doing this post that I don't have a nice photo of it, so that's coming soon!
9. We had some epic family BBQs!
We made the most of the nice weather when restrictions were lifted during the year and had some gorgeous BBQs. We're a close family and we stuck to the guidelines all year to keep each other safe, and so when we were able to meet up, we made it count! There is nothing like family, food and fun outside to keep the spirits lifted and I'm looking forward to lots of them next summer.
10. I got to work with some incredible brands!
I'll never, ever take it for granted when it comes to working with some of my favourite brands and when the first lockdown started, my Girlie Bits work stopped and everything was cancelled. Thankfully, work picked up in the second half of the year and I poured my guts into every bit of it. I've been working on upskilling behind the scenes so that I can diversify my income streams and it paid off. Learning new things helped distract me from everything that was going on, so it was a bit of a bonus!
11. I reached my 10 year blogging anniversary!
I took the opportunity to finally give my blog a makeover as 2020 was the year I hit 10 years of Lovely Girlie Bits! I switched over from Blogger to WordPress and I loved trying to figure out how things worked and spent many an hour googling how to do things. I think Instagram acting the maggot a lot in 2020 made me realise even more just how important it is to have a place on the internet that I own, that can't be messed around by an algorithm and I've been making plans for it for 2021.
12. Strictly was on!
For 9 weeks, every Saturday night, I could pretend that all was normal-ish, thanks to Strictly. While it wasn't the same as the usual years, I still got absolutely bet into it and loved getting to know the new celebrities. The same goes for I'm a Celebrity! When autumn starts, I always look forward to the cosy nights in, but the magic felt like it was gone a bit this year, and I wondered would it it feel the same. Thankfully, the Strictly sparkle kept me going, and I can't wait until it's back next year, better than ever!
13. The 10 step commute to the office was great!
Working from home most definitely had its challenges and I think we all felt that in some way during the year. For those who had to work from home and have kids, you have my utmost respect. Pre-lockdown, I used to love the commute into town where I could stick in my headphones and listen to a podcast on the journey in and enjoy not scrolling on my phone, so while I missed that, I loved being able to go for a walk in the morning, have a wander in the garden, do some journalling, and still be on time to get cracking at 9.30!
14. I got stuck into journalling!
I know you might think this is a bit airy-fairy, but I loved getting stuck into journalling last year. I'm still a novice and have loads to learn, but I loved getting up early, spending half an hour writing out all of my thoughts, no matter how big, small, insignificant, or silly I thought they might be. While I'm listing all of the nice, positive things from last year, I most definitely struggled too, and writing helped get everything out of my head and onto a page. I would write a stream of consciousness every morning, and while half the time I couldn't even read my writing, I never read back over it and felt mentally lighter afterwards. I use different notebooks for different things, but I totally recommend getting a nice new one, get a lovely pen, and get cracking, especially if you're struggling at the moment. You might feel like you've nothing to say, but once you start, you won't be able to stop! I'm going to start The Artist's Way in January and am looking forward to the challenge it'll bring me for the first 3 months of 2021.
15. I started doing 7am club!
I saw my friend Katrina Kelly doing 5am club during the year, where she got up at that time, went on a group Zoom with like-minded people, and ticked loads of bits off her list before anyone else was up! I knew if I did that, I'd be asleep by noon, so Catherine and I decided to start a 7am club, where we'd get up, send each other a message to show we were up and then do some bits. It was usually journalling, but some mornings I'd get up and go for my walk at that time, or get some work done. Now, let the record show that I've always been an early riser, so if you find it a struggle, maybe this is something you could do late at night if that's when you're at your most productive. I think I only ever needed to be woken up by my alarm once because I'm always awake at the crack of dawn, especially on the brighter mornings. This was a nice way of holding myself accountable by doing it with a pal and would recommend doing it if you can. And you don't even need to tick things off your list. If it means you've half an hour or an hour to yourself to savour that first cup of coffee, then it's worth trying.
16. I gave myself breaks
In 2020, the energy online was something else. People were online more due to being off work and the online space became less fun to be on. I remember thinking before the first lockdown that I was going to be able to create lots of content, keep people entertained, but as the weeks went on, that just wasn't happening. Most of my online pals felt the same and so I had to put on my own proverbial oxygen mask and go radio silent online to escape the weird juju and look after my own mental health first. Also, working in the online space while having nothing else to do due to restrictions made for the expectation to be available almost 24/7. Many of us went from working from home, to feeling like we were living at work, so breaks were absolutely necessary, and as I end my Christmas break, I feel the better of it. Digital detoxes are vital gals, especially if you find yourself being triggered by what you see online.
18. I became a proper Audible fan!
As an avid podcast fan, I go through phases where I lose interest, and want to listen to something else that isn't music. So I made great use of my Audible subscription in 2020, listening to some books that I'd read before in physical form but wanted to "read" again, self help books, autobiographies and the odd podcast. I bought extra credits to have ready so if I saw something that tickled my fancy, I could buy it right away. I love listening to books when I'm doing my bits because it helps distract me from the task at hand, especially for tasks that I'm not a fan of! Now when I'm cleaning my makeup brushes, or tidying my office for the hundredth time, having someone reading their book to you makes life much easier! I loved the Jessica Simpson autobiography, Phillip Schofield's one too, and I love Mel Robbins and Jen Sincero for their no-nonsense self help!
19. I was able to put up the Christmas tree in my office in October and get away with it because of work!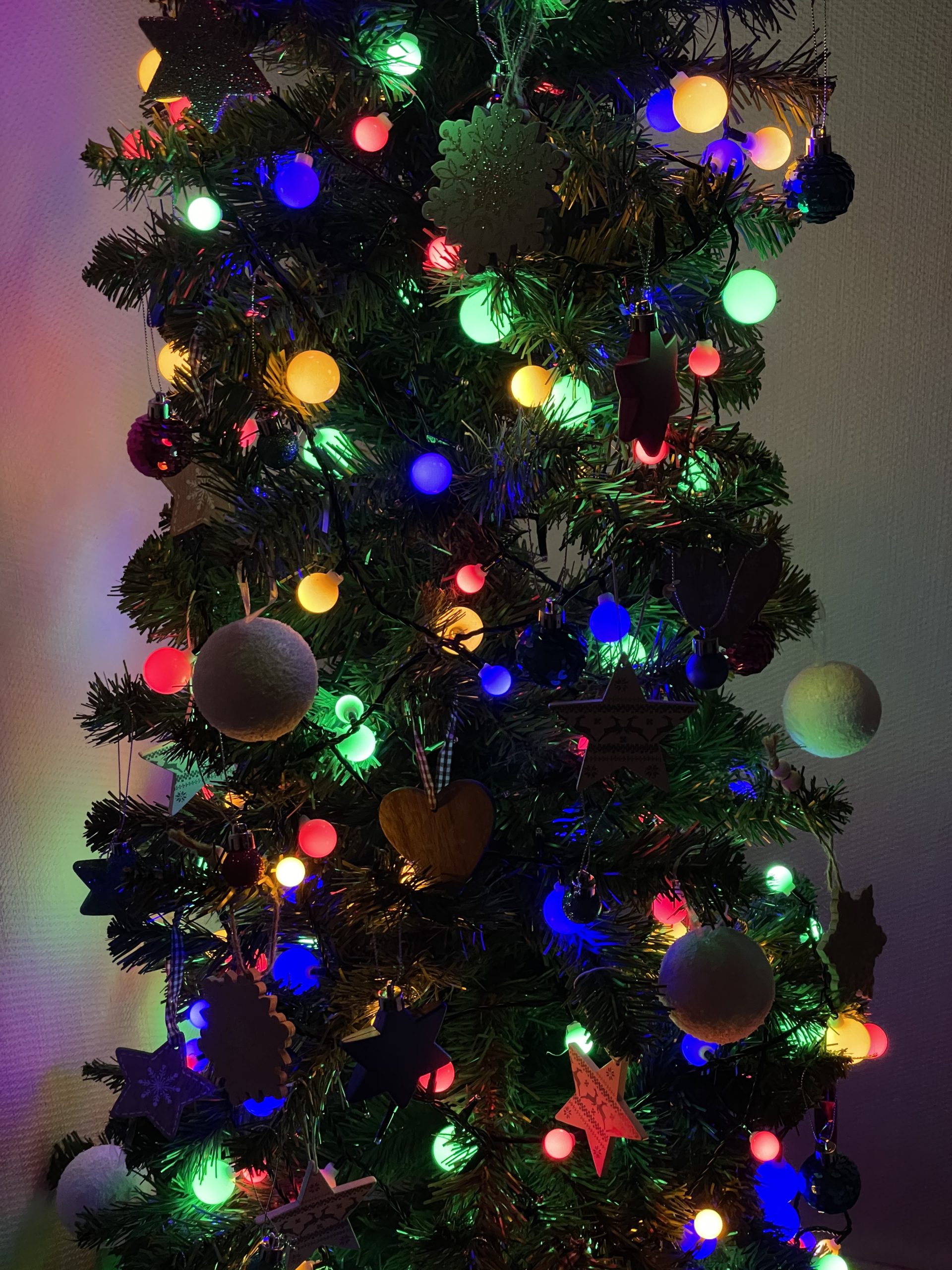 I love Christmas, I love decorations, I love the twinkly lights, and mid-October, when I had a job on that required Christmas themed product shots, I didn't even hesitate, and up went the tree! On the really grey days where the office felt dark and cold, I plugged in the tree and felt all cosy. I missed Catherine and my annual Christmas Day out where we visit all of the garden centres to pick up bits, so I tried to make the most of it and get festive a bit earlier. Usually I'd put this tree up in early November, but 2020, all bets were off!
20. I got through the year in one piece.
This is the thing I'm most proud of. 2020 was so tough for everyone and usually if crappy things are going on in our lives, we can use other parts of our lives to distract ourselves and escape for a bit. But we were in this situation 24/7 for months, and it's still going on. I won't speak for everyone, but 2020 forced me to look inwards, to see what was truly important to me, what made me happy and what didn't. It gave me insight as to why I do certain things, and why I'm triggered by different situations and holy moly it taught me patience like never before! I didn't tick off any of my 2020 goals that I made in January, but I got through that shitshow of a year as best I could, and that's worth more than any bit of goal ticking satisfaction. I didn't learn a new language, or start a new side hustle, but I appreciated each and every little thing like never before. Being able to put up a couple of shelves in the kitchen? I feckin did that. Finding new little places I'd never seen before on my 5k? Yep, did that. I'm proud of myself and I'm proud of everyone else who struggled and are still standing and ready to take on 2021.
While we're not starting the year as we might have wanted, I'm hopeful that this will be our last lockdown. I'd love everyone to do their bit and to mind each other and themselves, while we navigate the next few months. We did it before and we can do it again.
Thank you so much for all of your support in 2020 gals. It doesn't go unnoticed and I never take it for granted. You kept me going during 2020 and I know it'll be the same in 2021. Thank you.