(Post contains affiliate links marked with a *)
One of my main hobbies in 2020 was skincare. We had nothing else to do really, and with us not being able to control much, so I think so many of us got stuck into looking after our skin, making a real effort with it. Because of that, I think I found some real gems last year. I wanted to run through my favourite skincare products of 2020 and while I'm sure I've forgotten some, or finished them up and gotten rid of the packaging, I still stand by all of these and they're in constant rotation!
For the record, I'm in my 40s, I have normal/combo skin with an oily t-zone. I go through phases where my skin reacts to certain products, where my skin becomes really dry and dehydrated and let's be honest, 2020 affected us in so many different ways and I went through periods where my skin was not happy when I wasn't looking after it. These bits kept me on the straight and narrow and I love them loads!
Nuxe Rêve de Miel Ultra Comforting Face Balm
The Nuxe Reve de Miel Ultra Comforting Face Balm (€29.50 *) fast became my go-to moisturiser after being sent a tub back in May, I finished it in just over 3 months, and promptly bought a new one. This is aimed at those with dry skin, but my skin loves it and a little bit goes a long way. Not only does it smell incredible and is a sensorial joy to use, but I can feel the difference in my skin instantly. It contains ingredients including honey (but it doesn't smell like honey, it's more of a light floral scent), propolis to restore the skin, barley extract to soothe, shea butter to moisturise and botanical oils to condition the skin. At night, I like to mix it with my Yon-Ka booster which I go into more detail below, and wake up with soft, smooth, nourished skin. I don't think there'll ever be a time where this isn't in my skincare routine!
No7 Advanced Retinol 1.5% Complex Night Concentrate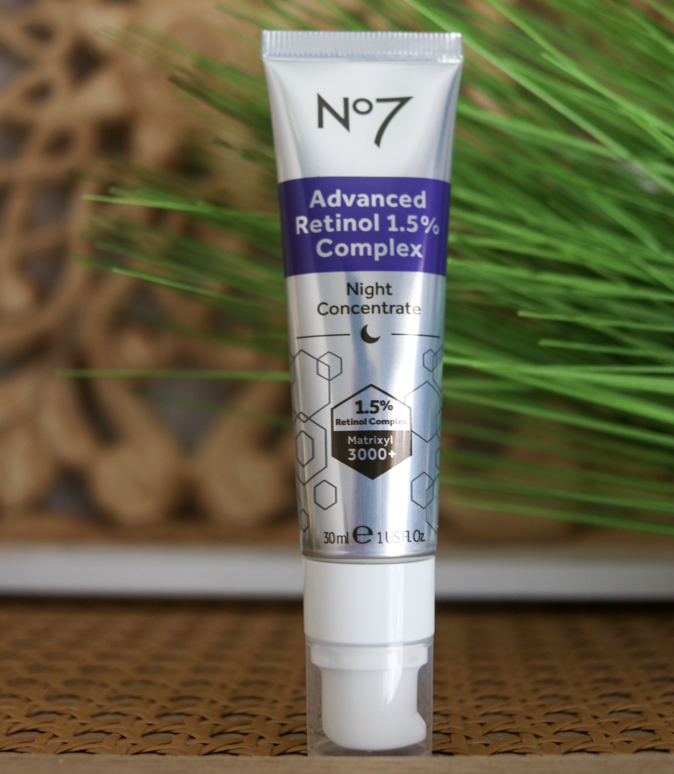 As someone who has found other retinol products to be too much for my skin, I think the No7 Advanced Retinol 1.5% Complex Night Concentrate (€36) was made for me! I wrote a more in depth post on it last year, but in short, I genuinely saw incredible results when I started using this, with my frown line becoming less prominent, my skin was brighter, the pores on my face appeared visibly smaller and my skin looked more refined. And the icing on the cake was that I didn't have any reaction whatsoever with this! I always make sure to let this sink in at night before applying a moisturiser over the top to help prevent any dryness. If you're looking to enter into the retinol world and aren't sure where to start, look no further than this.
Dermalogica Daily Microfoliant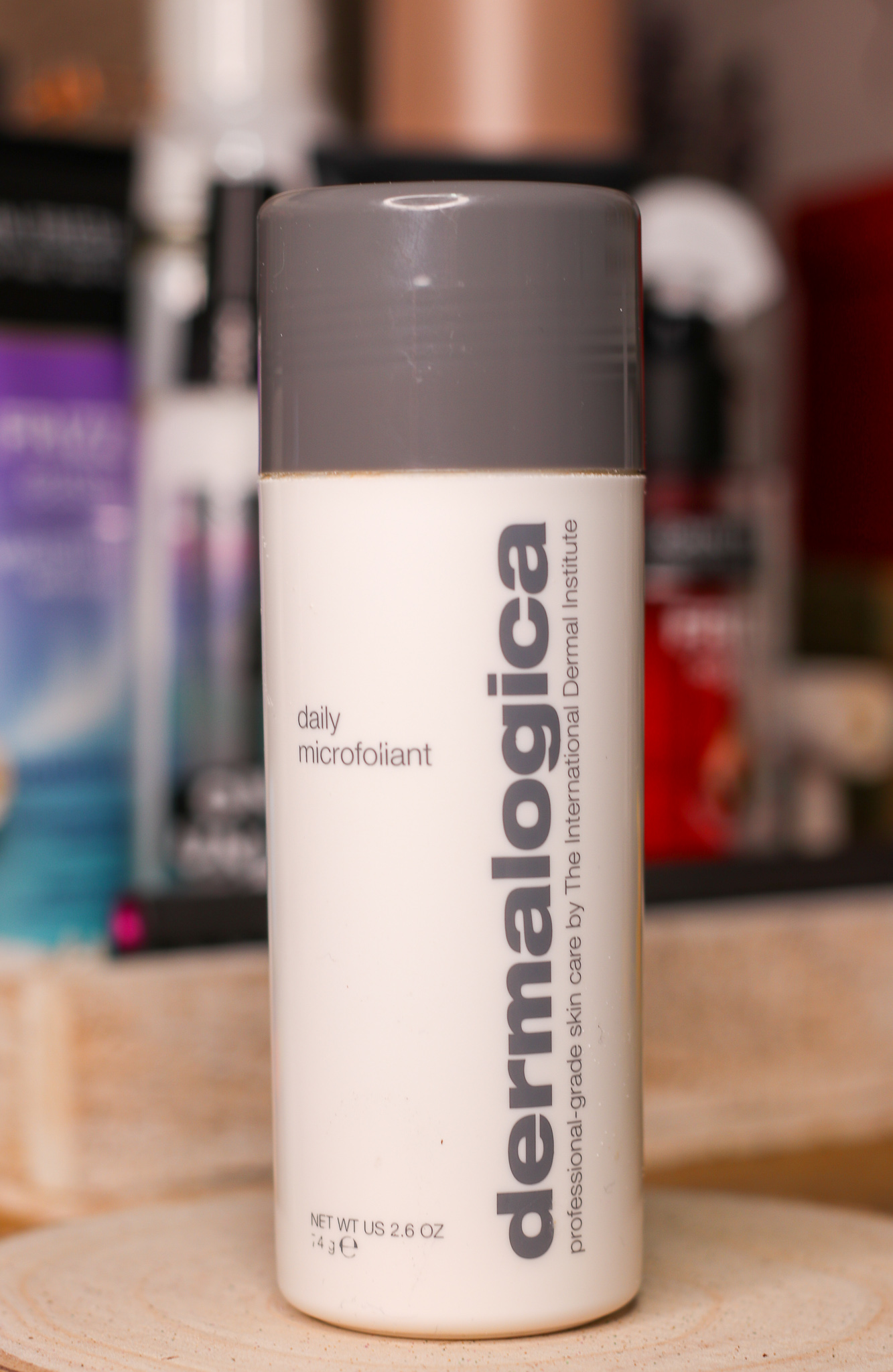 Do you ever use a product and wonder where it's been all your life? I feel so late to the game when it comes to the Dermalogica Daily Microfoliant (€59)but it's something I won't be without now. This is an exfoliating powder which can be used a couple of ways. Shake out about half a teaspoon (or a few shakes) into the palm of your hands and then add a bit of water until it makes a loose paste. You can also add it into your daily cleanser to give your skin a deep clean. This is how I like to use it and my skin always feels super soft and looks brighter afterwards. It contains rice-based powder which releases papain, salicylic acid and rice enzymes to polish the skin gently, yet incredibly effectively. The love is strong for this one gals.
It's spendy at €59, but I've used it 3-4 times a week since March non-stop and still have some left. There's a smaller version at €16 which is a great way of trying it out for a few weeks in your skincare routine without committing to the full size.
Ultraceuticals Ultra UV Protective Daily Moisturiser SPF30 Hydrating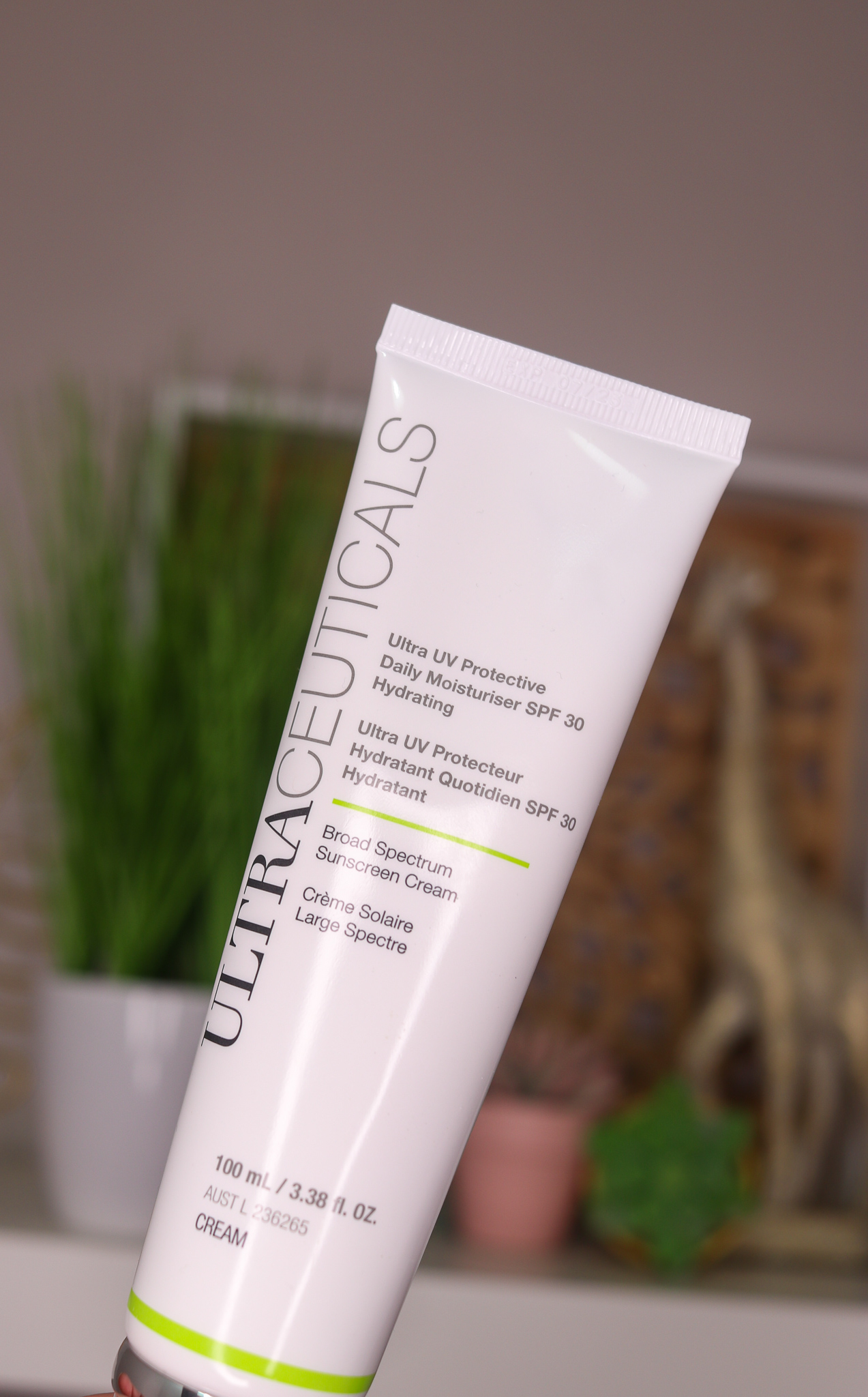 Finding an SPF that sits nicely on the skin is a challenge isn't it? Especially since we're encouraged to wear it daily. The Ultraceuticals Ultra UV Protective Daily Moisturiser SPF30 Hydrating (€49) is the perfect balance of being a moisturiser and an SPF. It gives my skin nourishment and bounce, without feeling greasy and doesn't leave any white cast on my face either. It absorbs quickly and on days where I wear makeup, it sits beautifully over it. There's a mattifying version too for anyone with oily skin, but at the moment, my skin is loving the hydrating version. Even on these miserable, grey days, we should all be wearing SPF daily and have one in our skincare routine! This makes life easier as it feels like a regular moisturiser on the skin.
Image Skincare R-Max Stem Cell Facial Cleanser
Image Skincare's The Max Stem Cell Facial Cleanser (€37.50) is a relatively new product to my regime, coming in one of the Christmas gift sets last year. But after using it twice, I knew I was on to something good. No other cleanser has gotten a look in over the last month or so! This rich, creamy cleanser has an advanced polypeptide complex and plant-derived stem cell complex to really nourish the skin. It starts off its life as a pearly cream cleanser which I work into damp skin for at least a minute, adding a touch of water every so often to help loosen it up and create a bit of foam before rinsing off. What I'm left with is soft, clean, balanced skin, ready for the rest of my skincare routine.
L'Occitane Immortelle Divine Collection
As a long time fan of L'Occitane's Immortelle Divine Collection, I was delighted to work with them last year on their newly reformulated products from the range. You can read about the products in more detail in my blog post, where I explain everything about the Immortelle Super Extract, which gives similar skin benefits to retinol, but is natural. This is a beautiful range for those wanting to tackle anti-aging and it feels like such a luxurious treat for the skin and now that it's colder, my skin is finally ready for the oil! (I know Christmas is just over, but this set would make a great Mother's Day gift!)
Skingredients Skin Good Fats
In the winter, my skin can tend to go a bit doolally. This is an official term. With central heating, cold weather, and the stresses of life, sometimes my skin doesn't know if it's coming or going. Last winter, Skingredients Skin Good Fats (€42) kept me going, all the way up until I finished a pot and I've a second one on rotation this winter too. Packed full of ceramides and vitamins, this rich cream replenishes the skin's natural fats and ingredients to help prevent itching. I like to apply this at night over my serums to lock everything in and let it work its magic. It's almost like a band aid for the skin and makes light work of my scaldy bits.
Yon-Ka Nutri+ Booster
I've been harping on and using this product for years, and that won't change. This is a product I'll always have in my collection, ready for those nights where I did a bold thing and washed my face in the shower and left it feeling dry and tight. The Yon-Ka Nutri + Booster (€50) nourishes and regenerates the skin, helping it to feel more comfortable and supple. Not only does it smell like a spa, but a couple of drops added into my night time moisturiser gives my skin the extra TLC it needs and the wheat germ oil and essential oils from the Yon-Ka Quintessence works its magic in no time. If your skin is in a bad way, this is something you could use twice a day until it's feeling better. It might seem spendy for the amount that you get, but this bottle has been on the go since around last March or so. I don't use it every night and when I do, I add in a half a pump max.
Patchology Lip Service Gloss-to-Balm Treatment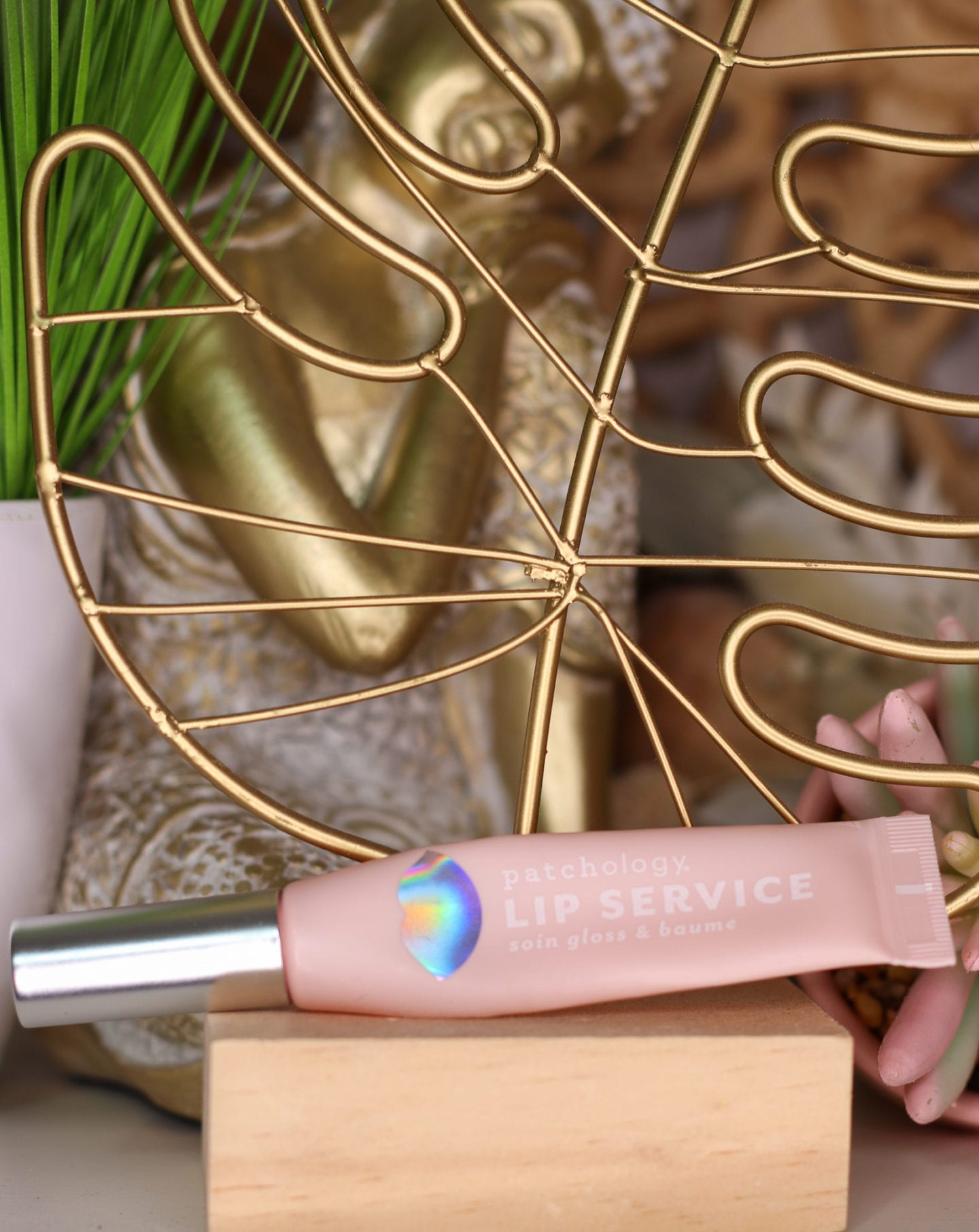 This is one of those products that I bought last year having done zero research, but ooh it was worth the risk! Patchology Lip Service Gloss-to-Balm Treatment (€9.94) is incredible and for anyone else who suffers from chronically dry lips, it's so worth checking out. It contains hyaluronic acid (for hydration and plumping), aloe and honey, acting as both a physical barrier, locking in moisture and an actives barrier, with anti-oxidants and vitamins to protect the lips. I love the texture of this because it really is a gloss to balm and softens any dry or hard patches on the lips. It has the perfect balance of stickiness and slip and really is a gloss to balm in terms of texture. Bye bye scaldy winter lips!
Waxperts Wonder Pads
The Waxperts Wonder Pads (€9.99) have been in my collection for years now and they really had their moment in 2020, helping me out many a time with the dreaded maskne. They contain salicylic acid which helps gently yet effectively exfoliate the skin. Any time I felt a blemish approaching, the really deep and painful ones, I folded a pad up in quarters and then held it up to the blemish for about 20 minutes or so. It never failed to help bring down the inflammation and reduce the size of the second head that had been trying to emerge on my face. They can be used on ingrown hairs, Keratosis Pilaris and stubble rash too and should be a bathroom staple for everyone!
Nuxe Crème Fraîche de Beauté Cream-in-Mist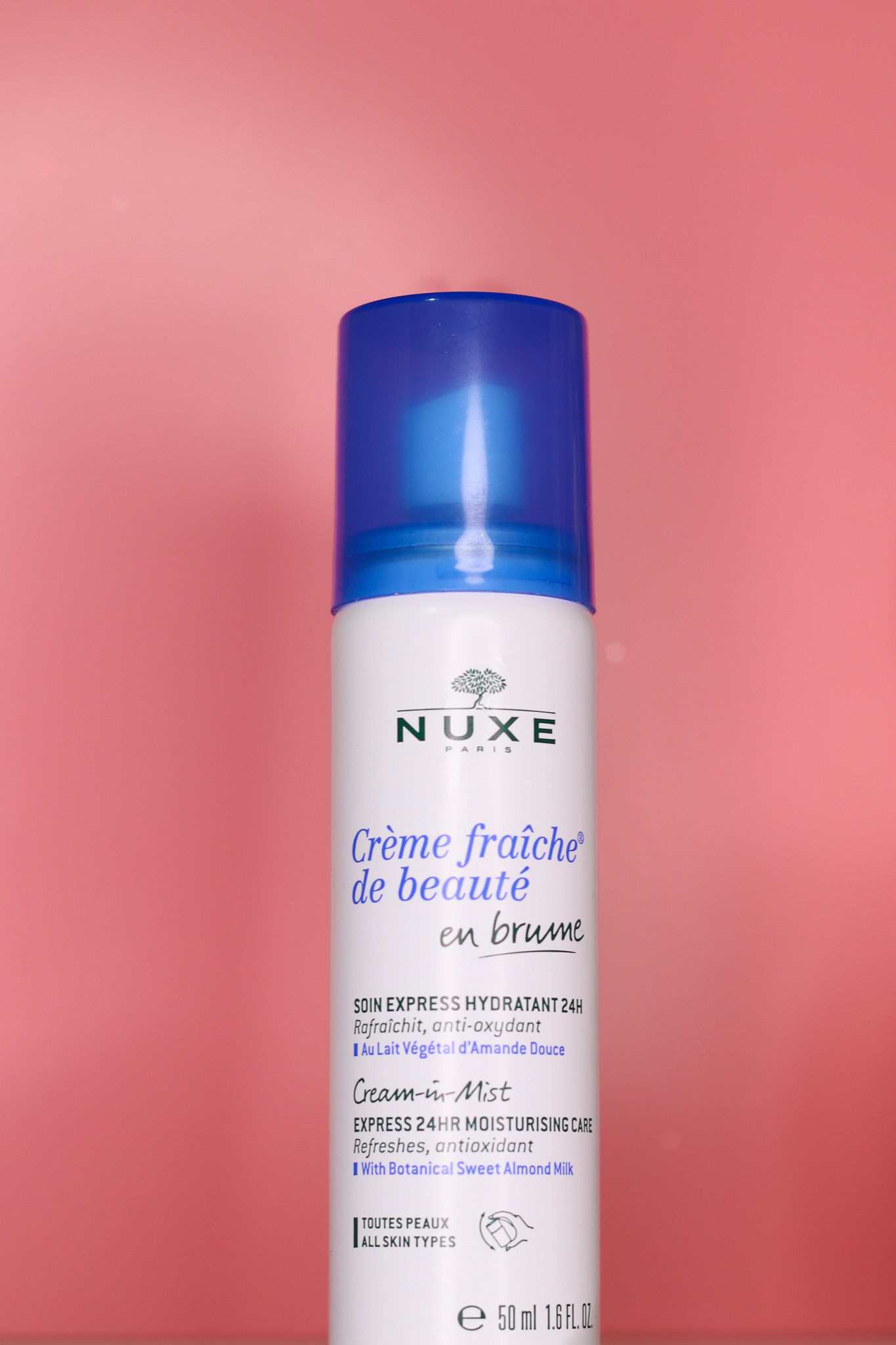 This little bottle of mist made me so happy during 2020! The Nuxe Crème Fraîche de Beauté Cream-in-Mist (€20.50 *) launched last year and my skin loves it so much. Not only does it have the finest mist, almost feeling like air, but it works wonders on my skin. Yes, I have a vast skincare regime, but sometimes, on days where I'm not wearing makeup, I want to give my skin a bit of a jujj. And that's where this comes in. It contains Sweet Almond Botanical Milk, red algae and vitamin E, and smells like orange blossom. I use it as a topper upper during the day, and it makes for a great excuse to step away from the computer for a second! It can be applied over makeup, but it's worth noting that those of us with oily t-zones will have to powder down those areas a bit. But on days where I'm not wearing makeup, this is applied often, for the sheer joy of the application process, followed by how lovely and soft my skin feels afterwards!
I'm sure I've forgotten some products, but I can tell you about them another time. I think I've waffled on for long enough! I'd love to hear about what products you loved last year. Were they old favourites or new to your skincare collection? Let me know here or over on Instagram!