*post contains PR samples & affiliate links*
It's been a while since I fell in love with a lip product hard and fast. The Charlotte Tilbury team sent me the Hyaluronic Happikiss Lipstick Balms (€32) to test out and I was immediately intrigued. These are described as lipstick gloss balms and there's no better description because that's exactly what the texture feels like. Formulated with Hyaluronic Acid to hydrate, C-peptides to to repair and promote elastin production, these feel like a treatment on the lips.
Charlotte knows how to serve beautiful packaging, but it's what's inside that counts eh?
The twist up mechanism is something different for Charlotte in that once you twist it up, it doesn't twist back down. The idea is that one twist gives you enough Happikiss magic to apply, so that's something to note. I find that because of this, my tubes are messy, with the product catching on the top of the white part. Usually for something this glossy, I'd twist it up a good bit so that my lips wouldn't touch the packaging, apply it, and then twist back down.
Formula
Along with Hyaluronic Acid and C-Peptides which I mentioned earlier, the formula contains super-soft polymers to care for your lips and a glossy ester, which gives the lips a high shine effect. Hydrating butters both replenish and nourish the lips, while Passioline, or Passion fruit seed oil, also replenishes and conditions the lips too. I think it's safe to say that the Happikiss formula is packed full of ingredients designed to make your lips happy!
It's so hard to describe what these feel like on, but I'll do my best! They feel thick, but not gloopy, not sticky, but they stay in place longer than a regular gloss. The shine off them is stunning and they're one of the most comfortable things I've worn, especially as my lips tend to be extra dry in the colder months. A mix of the formula and shine helps my lips look smoother, as you'll see below.
Happikiss swatches
Left to right: Crystal Happikiss, Happilove, Happiberry, Happicoral, Happipeach
Left to right: Romance Kiss, Happipetal, Enchanting Kiss, Passion Kiss, Pillow Talk
You'll see in the photos below that some of the shades look quite similar on, but the differences are a bit clearer in the arm swatches. Let's see what the Happikiss shades look like on, shall we?
Crystal Happikiss is a sheer nude with a slight hint of pink. It's only when I removed this with a tissue where I could see the slight colour. But this is a great shade for those who want the benefits of the formula, without the pigment.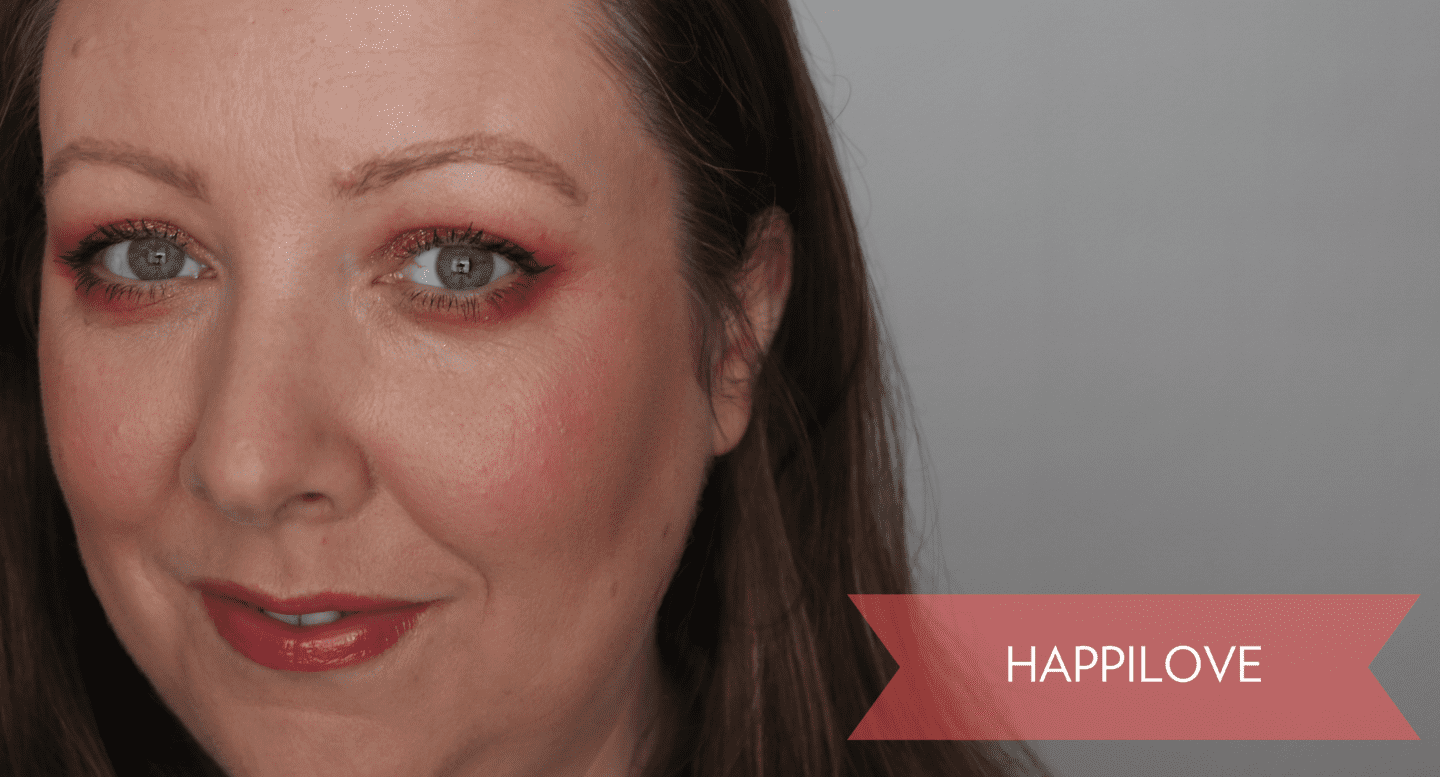 Happilove is a pink toned shade that's easy to wear and super flattering on.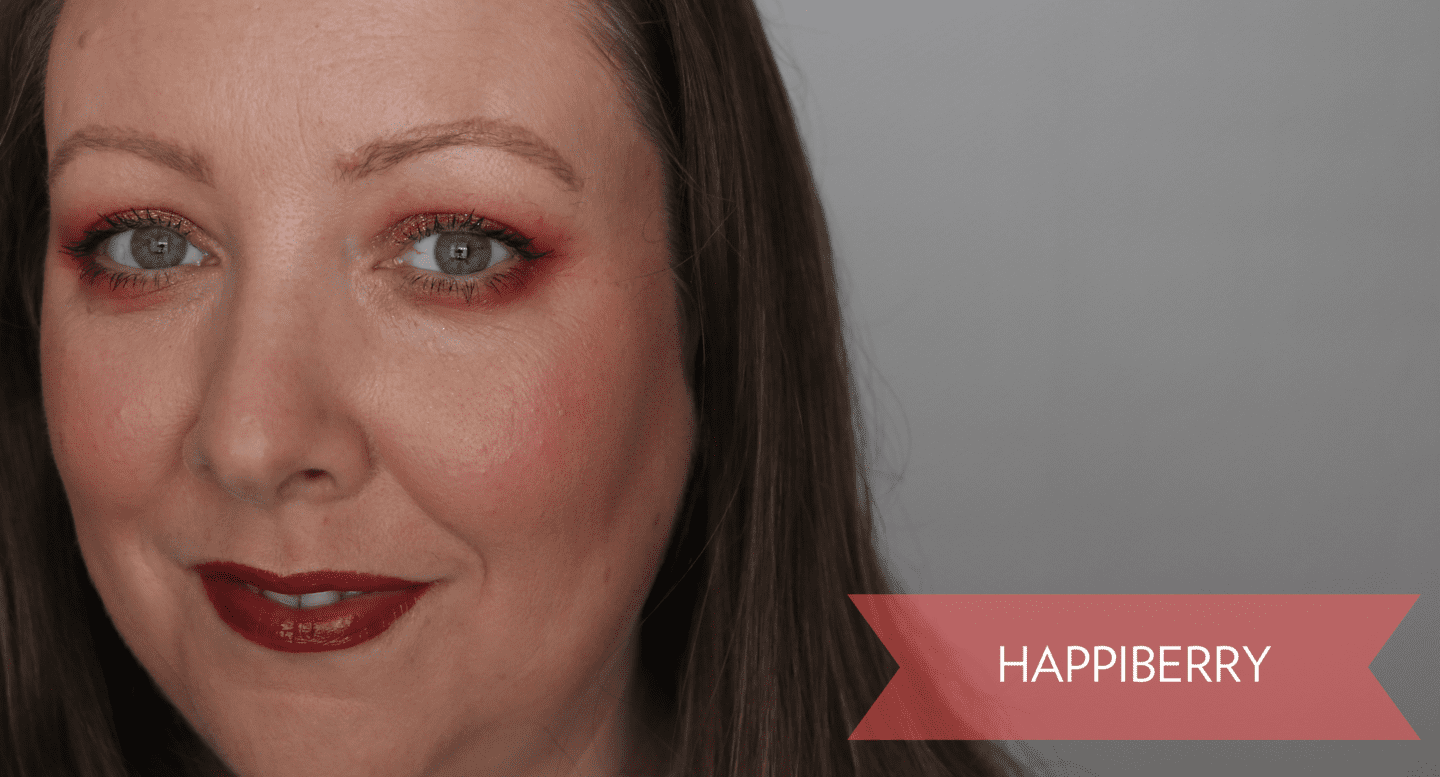 Happiberry is for those who love their deep berry tones, and this is one that needs to be applied carefully. Because it's so dark, every mistake is more obvious, but applied with a lip brush, or with a lip liner keeping the edges tidy, you're good to go!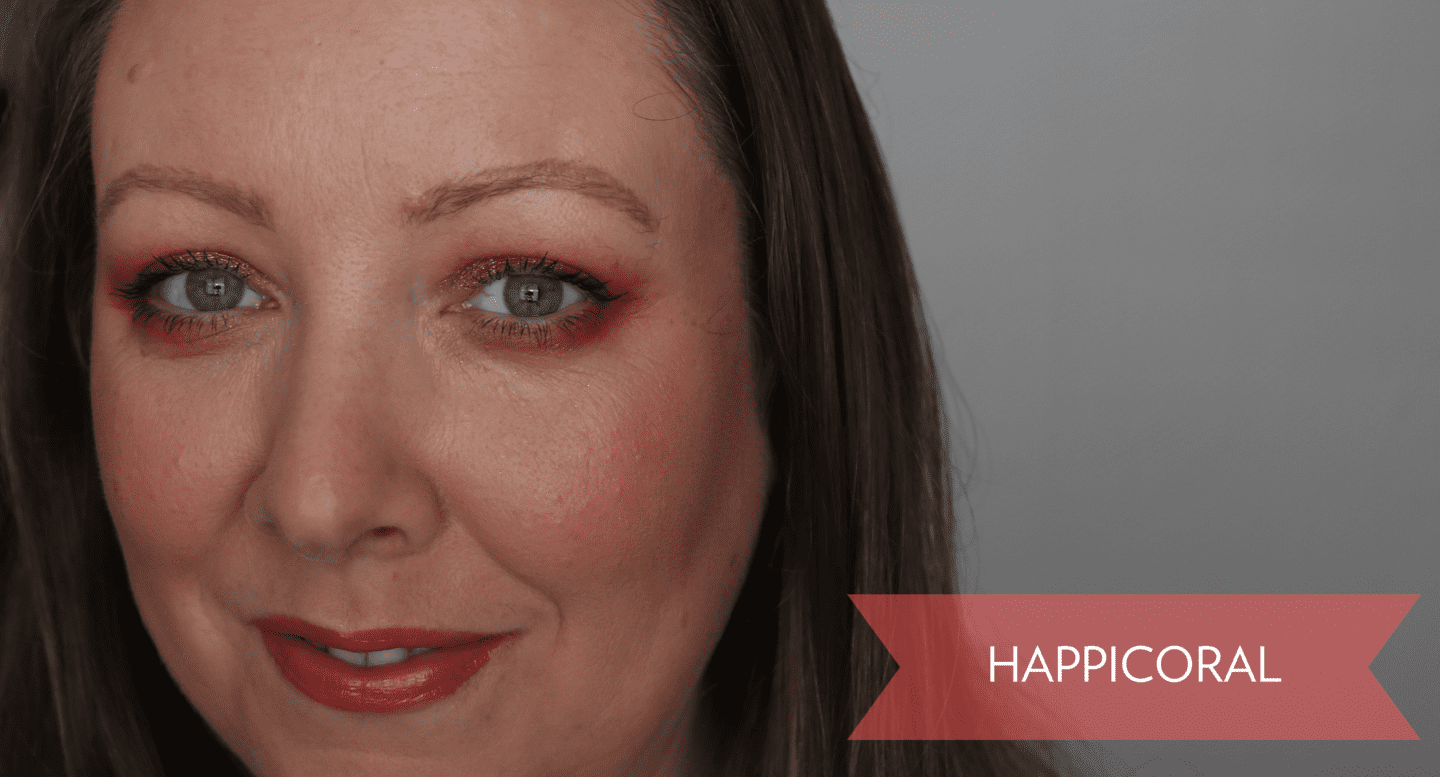 Happicoral is right up my street as I love my corals!
Happipeach is brighter than Happicoral and will not be off my lips once spring is properly here!
Romance Kiss is a stunning shade. It's a mix of a rose with peach undertones and I think will suit a lot of skin tones.
Happipetal is another all rounder as it's quite neutral, with its peachy nude undertones.
Enchanting Kiss has more peachy rose nude undertones and is slightly brighter than Happipetal.
It wouldn't be a lip collection without a Pillow Talk version of Happikiss! Like the rest of the Pillow Talk family, this is beautiful and wearable, and I can see myself finishing this shade first!
The Hyaluronic Happikiss range is available online now!