This post contains affiliate links.
The Glossier Cloud Paints first came into my life two years ago, and while we've had an on-off relationship, we're most definitely back on now! I find that I reach for a cream blush more often during the spring and summer, and now that we're in the thick of the summer, no other blush has gotten a look in recently. With a couple in my collection already, I wanted to treat myself to more. So I picked up two more shades, bringing my collection to five! But I think I need the sixth now to complete the collection…
The Glossier Cloud Paint Cream Blushes are an absolute dream to wear and have the ability to give both colour and radiance to the skin. Is it possible to apply too much? Absolutely. I am a pro at over applying blush on a daily basis, but it's so easy to blend them out and give a natural finish. If you find them to be too sheer initially, you can build them up easily. Cream blushes always look so natural and one of the reasons I love these is that they don't feel wet or sticky on my skin.
Glossier Cloud Paint swatches
For today's post, I wanted to show swatches on my arm, but also show each shade on my face too. And for the purposes of the photos, I applied a decent amount so that they'd show up properly. Let's get stuck in shall we? I present to you, my Glossier Cloud Paint collection, in alphabetical order!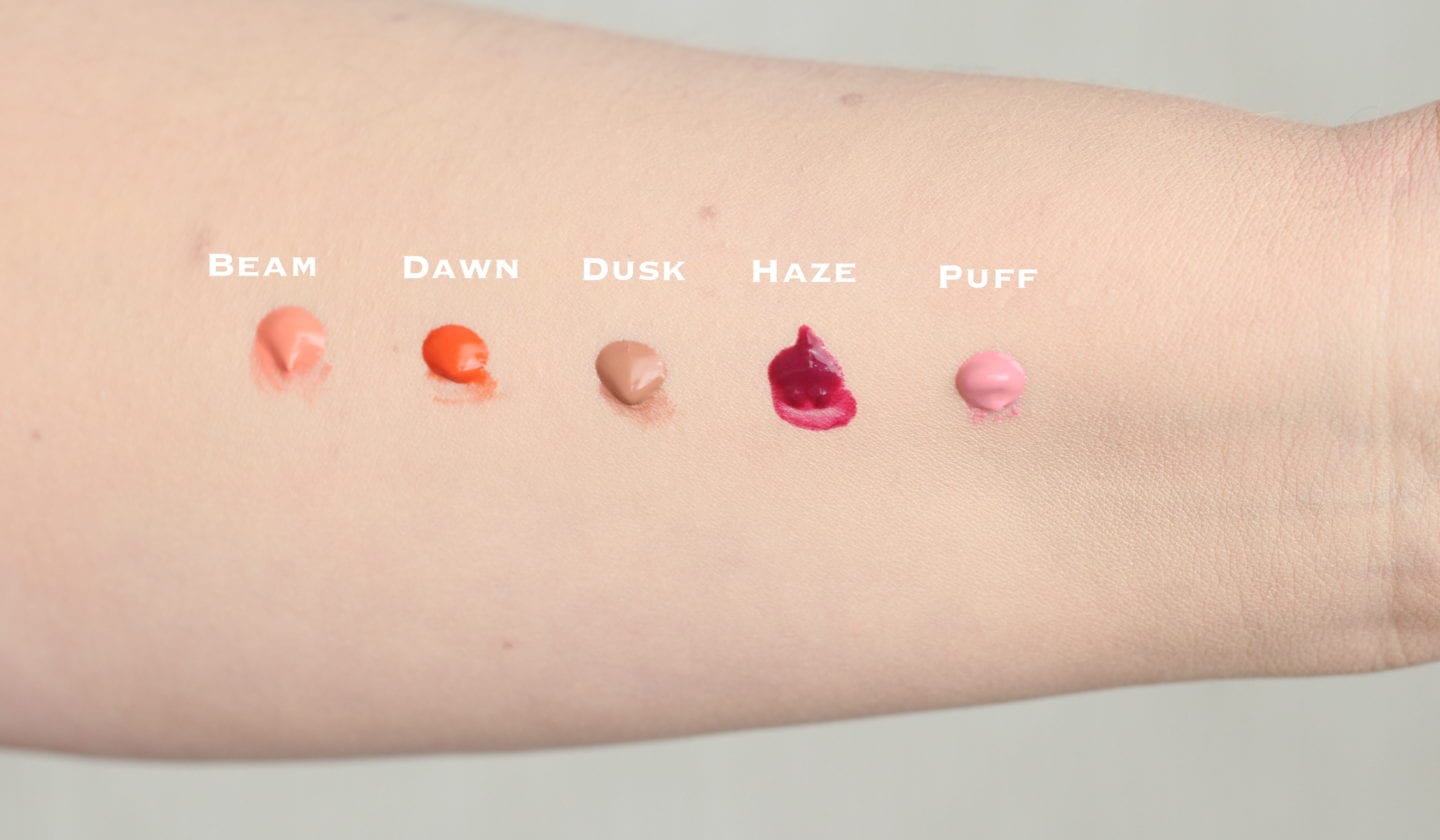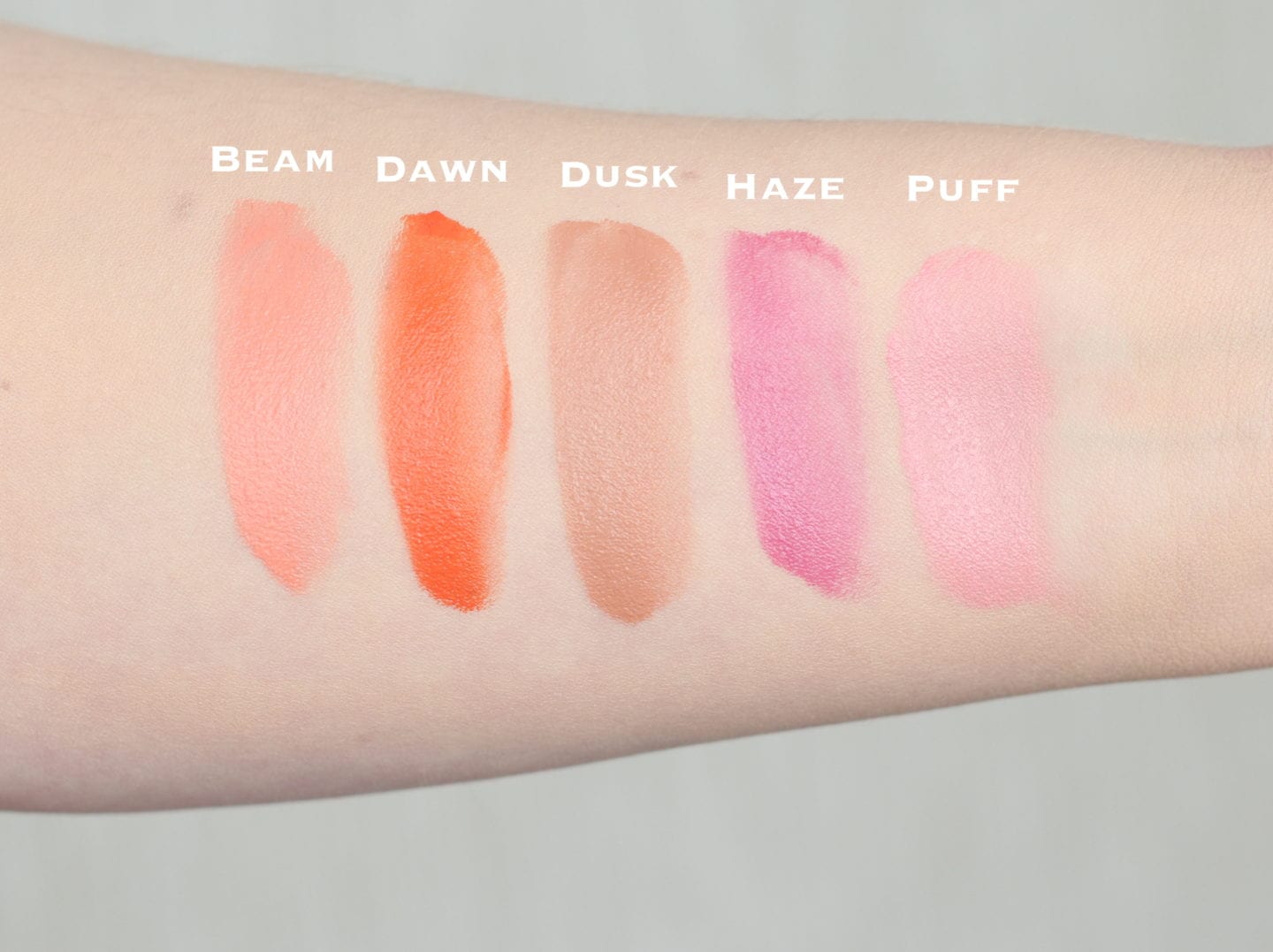 I'm hoping you can see the slight variation in consistency in the photos above. While these have a gel-cream formula, a couple lean more gel like and the others are more creamy. I've used cream blushes in the past that blend away to nothing when applied, but all of these have great colour payoff. I've not had any issues with patchiness or with the product moving my foundation either. I like applying mine with either a duo fibre brush or my fingers, using a makeup sponge to blend out the edges so that it all looks seamless.
Beam is a peachy pink blush that gives a really natural flush of colour to the cheeks. When I first tried it, I wondered if it would be too opaque as it looked more milky in texture, but it blends out like a dream and looks quite sheer on. I love that it leans more coral on me and it's a cream blush that would be really flattering on paler skin tones too.
Dawn is a shade that's not for the faint hearted! When applied to the cheeks first, it can look scary, but it's so worth that bit of extra time to blend it out. Or if you'd like to learn from my experience, apply less to begin with and build it up! If bright orangey corals are your jam, then I think you'd love Dawn and I think those with darker skin tones will love it.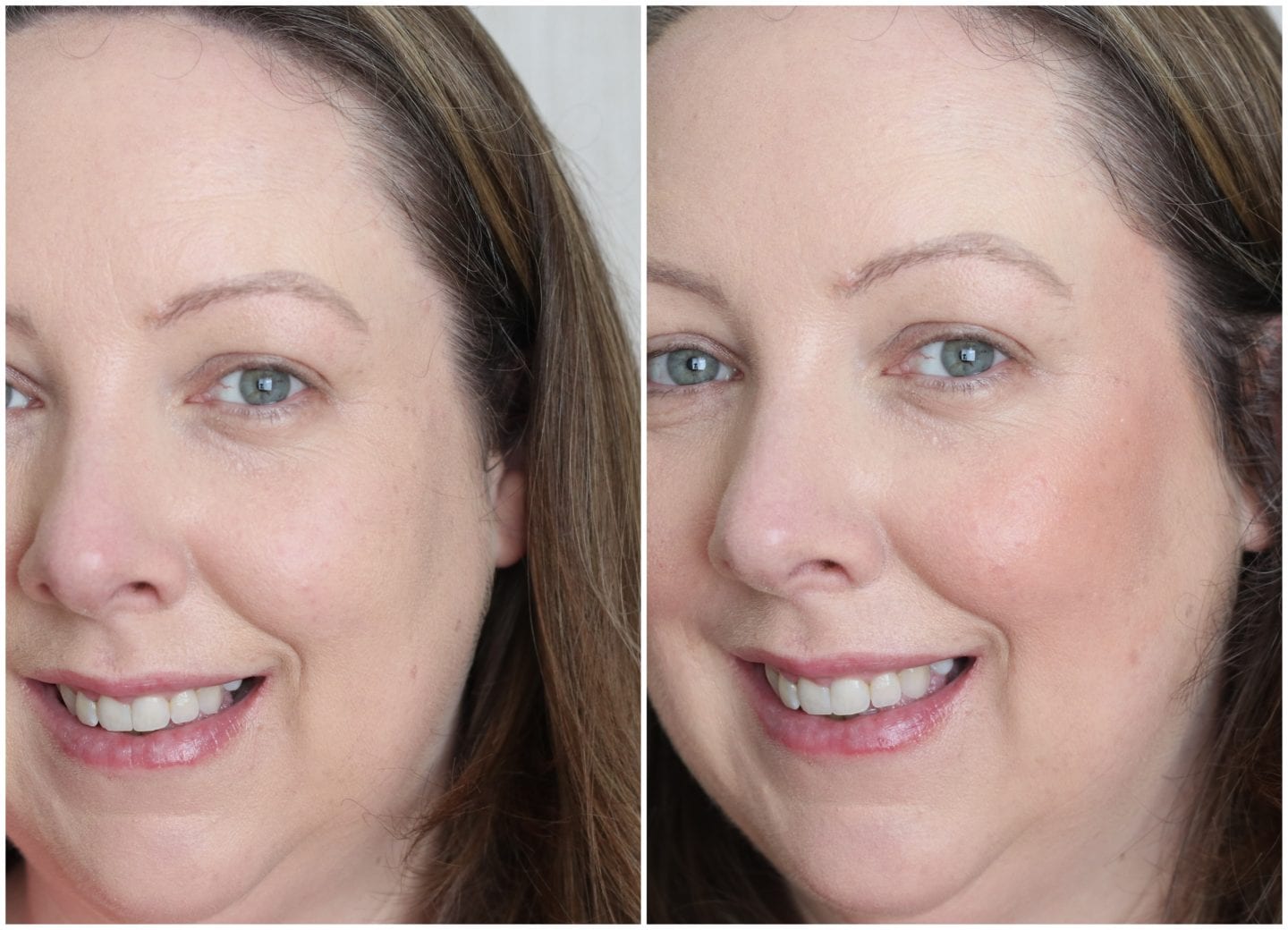 I absolutely love Dusk and I think it's my favourite of the five. It's what I've been wearing most days and gives the most beautiful and natural warmth to my skin. I've been known to bring it up across my forehead too and across the bridge of my nose, giving me a sun kissed look. If you love neutral blushes, Dusk is the way to go.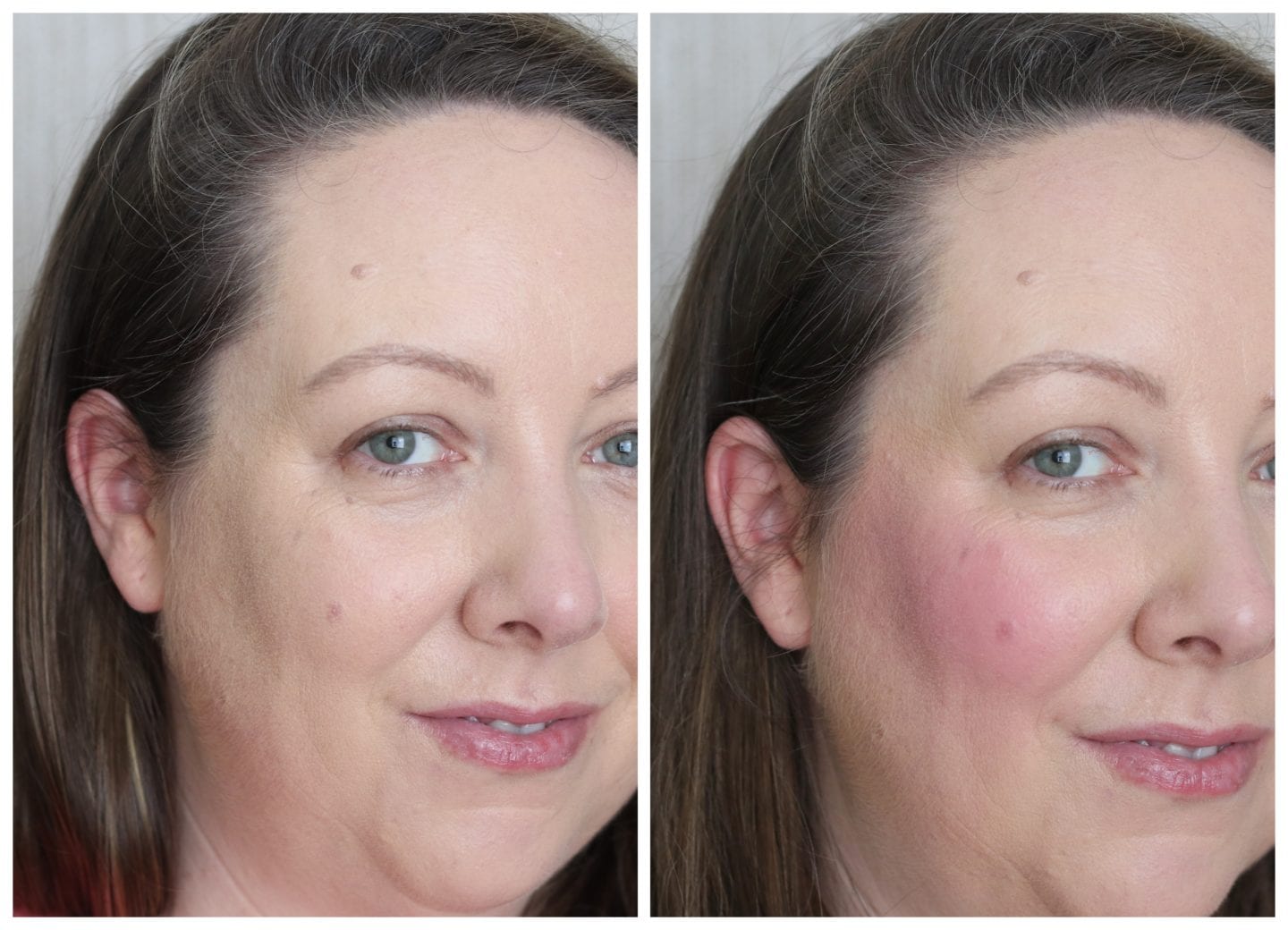 As you might know, I don't tend to reach for pink toned blushes too often as I think peachy shades suit my colouring more. But if you're a fan of blue-toned pinks, then check out Haze. While it has more of a gel consistency than the rest of the shades, it packs a punch in terms of colour payoff. I applied more than I usually would for the photos so you could see the shade, but I'd definitely soften it a bit with my foundation brush!
I tend to get redness in my face sometimes, and while Puff is a gorgeous blue-toned Barbie Pink, I look a bit flushed wearing it. A few of my friends love it, so this is definitely just a personal thing when it comes to colours, but you can see how even it is.
Next on my agenda is something I never even thought of, and that's to mix the shades and create my own bespoke cream blushes! Have you tried mixing shades?
The Glossier Cloud Paints are available from Glossier and RRP is €18. Will you be picking any of these up?